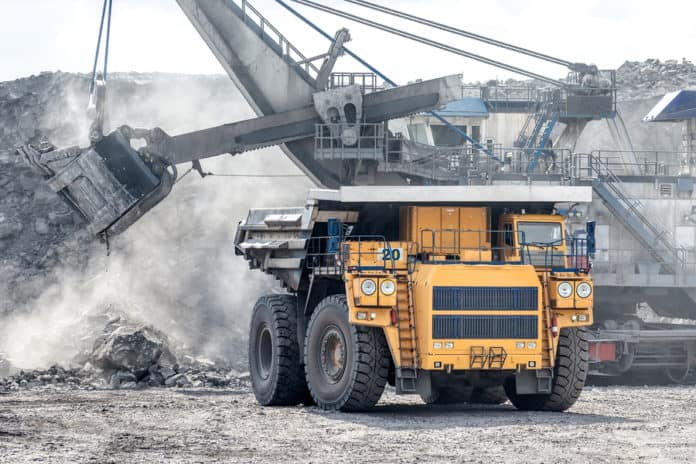 The United States is in talks with the United Kingdom to ensure companies in the two countries have access to critical minerals. The negotiations as part of the Inflation Reduction Act seek to ensure automakers, tech, and energy companies have access to crucial minerals that they can use to roll out carbon-cutting products.
Inflation Reduction Act
President Joe Biden's administration seeks to make it easier for U.K. businesses to benefit from the incentives under the Inflation Reduction Act.   The Inflation Reduction Act passed last year seeks to accelerate U.S. production of clean energy technology. Automakers would be some of the biggest beneficiaries as they would qualify for incentives needed to accelerate the electric vehicle revolution.
Currently, the U.S. shares formal free trade agreements with Australia, Canada and South Korea as it also looks to add the U.K.   The U.K. presently transports E.V. battery minerals to the U.S. and would be well-positioned to benefit from a new deal.
Canada Fire Disrupts Mining
Meanwhile, several mining companies in eastern Canada have been forced to halt mining operations amid the unprecedented wildfire rage. Iron Ore owned by Rio Tinto Group is contemplating idling operations due to fire and smoke hazards.
Hecla Mining has suspended operations at the Cas Berardi gold mine as Canada faces its worst-ever wildfire season. Gold producer Agnico Mine has also had to suspend operations. Walbridge Mining Co was forced to evacuate its camp at the Fenelon Gold project, and Osisko Mining also withdrew its staff at the windfall gold project. Over 3.3 million hectares of forest have already been burned, with smoke drifting south to New York, Toronto and Ottawa.
Townsquare Capital – Agnico Eagles Mines Deal
On the other hand, Townsquare Capital LLC has increased its position in Agnico Eagles Mines limited by 48.4%. The company now owns 119,863 shares of the old exploration and production company valued at $6.2 million. With the increase, the company increases its exposure to the LaRonde Mine, Goldex Mine and the Kittila Mine.
Separately Santacruz Silver Mining delivered solid first-quarter 2023 earnings, with its adjusted EBITDA increasing 335% to $12.6 million. Revenue in the quarter was up 2% quarter over quarter to $65.4 million as the company processed 482,497 tons of material and maintained production levels in line with the previous quarter.