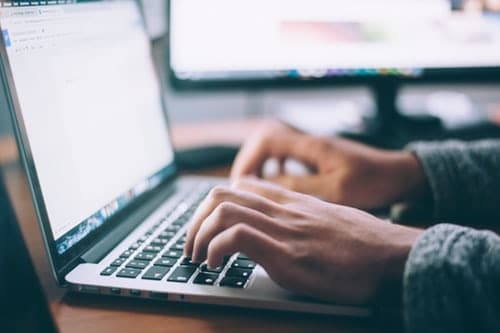 Although the pandemic might have decimated most sectors, the tech sector has nevertheless weathered the storm as evidenced by the exceptional performance of Canadian tech stocks. Most of the tech operators saw a surge in demand for their services during the pandemic and this has been reflected in the recent quarterly results.
Docebo among Canadian tech companies with exceptional Q2 results
One of the tech stocks that have performed well is Docebo Inc. (TSX:DCBO) which has seen its stock surge almost 450% since March. In Q2, Docebo saw its revenue jump $46.5% YoY to around $14.5 million.
Docebo has a subscription-based sales model and in Q2 subscription sales accounted for around 92.2% of its total revenue growing 55% YoY. This mid-cap company has a huge potential of growing because of its stable recurring annual revenue stream which currently stands at$57 million.
Nanotech almost triples its fiscal Q3 2020 revenue 
Another company that performed strongly in its Q3 2020 is Nanotech Security Corp (TSXV:NTS). The company deals in the development of the nano-optic security feature that banknotes and government protection markets. In Q3 the company reported growth of its products revenue to $450,808 compared to $150,180 in Q3 2019.
Nanotech generated a positive EBITDA of $197,733 in Q3 2020 as a result of solid margin and revenue performance. The company's management is optimistic that annual revenue will grow by 10%-20% this year despite product deferrals amid COVID-19.
Optiva unaffected by pandemic since it employees work remotely 
Optiva Inc. (TSX:OPT) has also had an exceptional past three months and it was among the nominees to receive TM Forum's 2020 Excellence Awards. The company is revolutionizing the telecom sector with the deployment of cloud-native charging telecom charging capabilities to the Public cloud.
During the second quarter, global connectivity as a service provider, OXIO, unveiled a virtual multi-carrier solution leveraging the BSS Platform™ of Optiva on the public cloud. Most importantly government protocols due to COVID-19 have not affected the company's operations because it had transitioned into remote working in 2017.