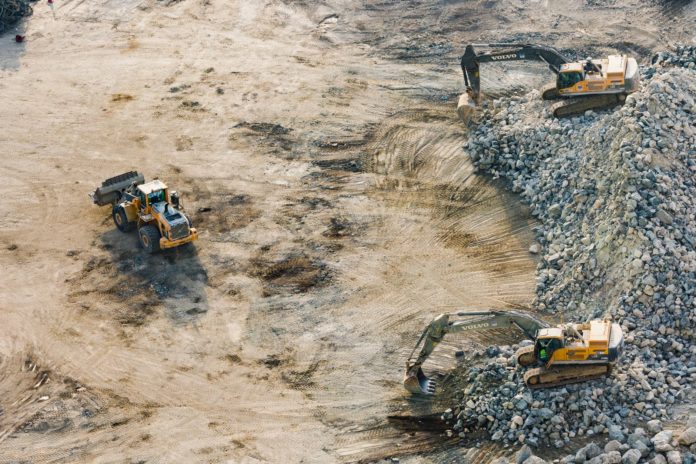 In the past few months following the outbreak of COVID-19 equity markets have experienced massive selloffs but Canadian mining stocks have been experiencing some upside. The current uncertainties caused by the pandemic and growing fears of a recession have increased sentiment for precious metals that are considered safe-haven assets.
The COVID-19 restrictions might have affected mining operations for some Canadian mining stocks but most have now resumed operations. As a result of halting operations, most mining operators withdrew their guidance for 2020.
Barrick Gold sells stake in Shandong Gold Mining
Barrick Gold (NYSE:GOLD) is among the Canadian mining stocks that have performed well during this COVID-19 crisis. Although most miners halted and temporarily halted operations in most of their mines, Barrick did not shit operations in any of its mines. Growth prospects for this stock remain strong as it is focusing on exploration programs.
The Canadian miner has sold a partial interest in Chinese mining company Shandong Gold Mining CO for around $210 million taking advantage of the increase of Shandong's share price. The company sold around 79.3 million shares at $2.65 per share and now it only holds around a 2% stake in the Chinese miner. The companies run a joint venture I Argentina the Veladero mine in which Shandong acquired a 50% stake in the mine for $960 million in 2017.
Kinross among Canadian mining stocks with huge growth potential
Over recent months, Kinross Gold Corp (NYSE:KGC) stock has also seen significant gains in the past few months. The stock performed well amid the COVID-19 pandemic and unlike its peers, its Q1 2020 earnings results were strong thanks to its mines remaining operations during the pandemic with minimal impact. Its net earnings in the first quarter were $122.7 million or 10 cents per share.
The is a lot in store for Kinross investors going forward after the company signed an agreement with the Mauritanian government enhancing their partnership. According to the agreement Kinross will get a 30-year license of exploration for Tasiast Sud. The deal also reinstates on fuel duties tax exemption as well as repayment of up to $40 million VAT refunds.
Agnico Eagles stress on the need of enhancing community partnerships in Nunavut
Another Canadian mining stock with potential is Agnico Eagles Mines Ltd (NYSE:AEM). The company has operations spanning several jurisdictions in North America as well as South America. The company has significant operations in Canada and the company has been enhancing its production with its proven gold reserves estimated to be around 2.7 million.
The company's CEO and president, Sean Boyd indicated that despite the COVID-19 pandemic challenges the company is in Nunavut to stay. Agnico Eagles have two mines in the region and Boyd affirmed that Canadian companies are well-positioned to continue with community partnerships in the area to manage mines. The CEO was reacting to the expected acquisition of the Hope Bay mine of TMAC Resources by Chinese company Shandong Gold Mining Co. Ltd.