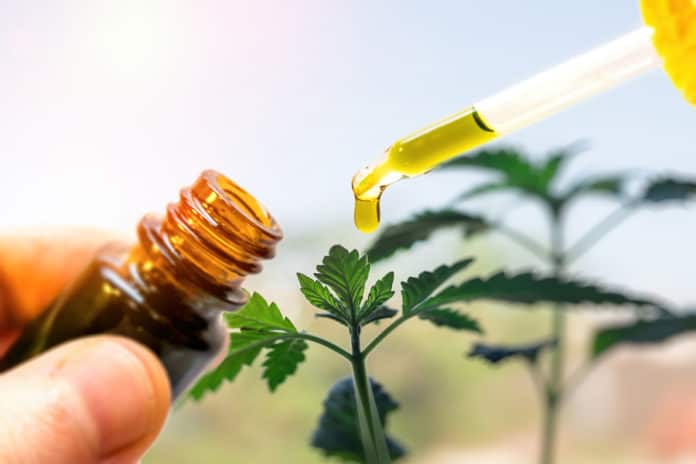 Canada's cannabis sector is in a phase of robust growth if a report by Arcview Market Research is anything to go by. With spending on legal cannabis poised to reach $40.6 billion, Canada is on course to account for a huge chunk of legal cannabis sales. Amidst the expected growth, so are the likes of Aurora Cannabis Inc. (TSE:ACB), Hexo Corp (TSE: HEXO) and Canopy Growth Corp (TSE:WEED) emerging as some of the best picks for gaining exposure in the burgeoning sector.
Canada's Burgeoning Cannabis Sector
The likes of Aurora and Canopy have invested vast sums of money in a bid to enhance cannabis production capacity. The investments seek to take advantage of the growing demand for cannabis products in response to recreational use legalization last year.
The rollout of cannabis edible sales later in the year is a development that should result in further expansion of the Canadian cannabis sector. BDS Analytics projects that cannabis sales in Canada could skyrocket from $570 million as of 2018 to highs of $5.2 billion by 2024. Ontario, which has emerged as a cannabis hub, will account for the bulk of Canada's cannabis spending at $1.84 billion. Alberta, British Columbia, and Quebec are the other provinces.
Despite the supply, shortages experienced the past few years, Canada is on course to reach an oversupply before the end of the year. This is in part because most licensed Canadian suppliers are well funded and in position to beef up production capacity.
The supply situation has improved a great deal in recent months, a development that has seen Alberta lift a ban on new retail licenses. Quebec, on its part, has confirmed that cannabis stores will be open for 7 days a week after splashing operating hours by nearly half last year.
Top Canadian Pot Stocks
Aurora Cannabis is one of the companies well positioned to benefit on further expansion of the Canadian cannabis market. The company has ramped up its production capacity, with just under one million sq. Ft. production space.
The Company is on course to produce at least 270,000 kg of cannabis annually. Supply agreements with 12 provinces and territories underscore the companies push for sales channels in pursuit of revenues. Rapid international expansion also signals the company's push for value on the global scene.
Just like Aurora Cannabis, Canopy Growth is a multi-brand cannabis and hemp company with tremendous potential for growth. The company has signed supply agreements with Canadian provinces paving the way for it to sale up 67,500kg of pot per year.
A strategic investment in Constellation brands signals the company's push to establish a global position on the development of CBD infused beverages. Pursuit for growth opportunities in the U.S and Europe also underscores the companies push for revenue opportunities, crucial to the generation of shareholder value.
Hexo Corp is one of the top performing Canadian pot stocks its stock having rallied by more than 50% since the start of the year. The acquisition of Newstrike Brands should go a long way in affirming the company's growth prospects in the multi-billion industry.
Hexo Corp production capacity is set to increase to 150,000 kg a development that should allow it to sign more supply agreements in the race for sales opportunities. In the recent quarter, the company reported a 91% increase in sales in the adult use market.