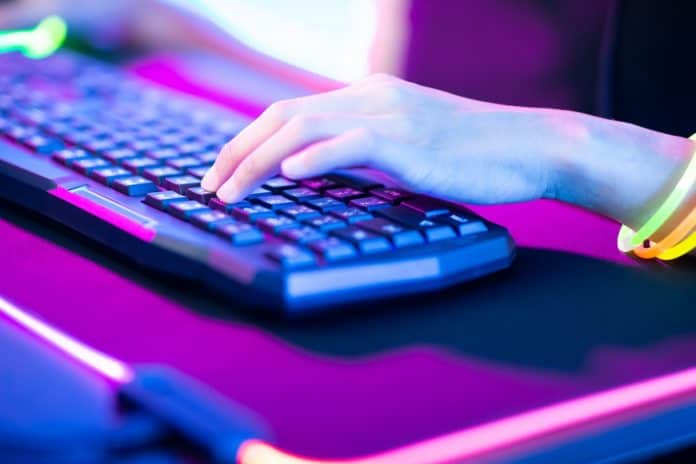 Canadian eSports stocks are making a name for themselves in the fast-growing gaming industry that is expected to hit $1.8 billion by 2022. The eSports industry is among the few sectors that have benefitted during the pandemic as people turned to virtual sports for entertainment.
Torque introducing virtual racing
One of the eSports stocks that have been transforming the industry during lockdown is  Torque Esports Corp (TSXV:GAME). The company has been instrumental in introducing virtual racing and has quickly created an incredible community of sim racing enthusiasts and race drivers.
Darren Cox the CEO of Torque Esports and his team, has been pushing for formula one virtual racing. This has received a positive reception from real-life drivers such as Fernando Alonso and has been very enthusiastic about the course. Already Alonso has won several virtual races in recent weeks.
Versus among Canadian eSports stocks revolutionizing in-game-ads
Versus Systems Inc. (CNSX:VS) has also been transforming the eSports space by reinventing in-game-ads. People love rewards and hate ads and the reinvention is benefiting gamers, advertisers, and developers by offering achievement-based rewards in the form of prizes and money.
Versus CEO, Matthew Pierce indicated that there is potential in in-game-ads, and the growth of the industry has been curtailed before because of regulatory and legal issues. The company has come up with a model of integrating ads with the player's achievements without taking them out of the game.
FansUnite taking advantage of growing online gambling
Another segment within the eSports industry that is fast growing is betting and FansUnite Entertainment Inc. (CSE:FANS) is making the best out of it. FansUnite is the next big thing in the gaming industry in Canada and has been taking advantage of the online gambling boom during the pandemic.
Gambles that used to go to Casinos have been forced by the pandemic to turn to virtual sports gambling through FansUnite's platforms. Last year the online gambling industry was estimated to be $53.7 billion and is expected to grow at CAGR of 11.5% through 2027.