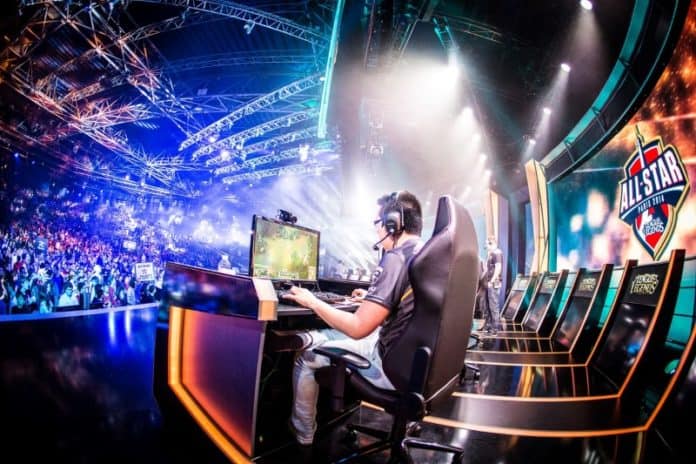 The global eSports market is growing fast and it is expected to hit $3.047 trillion by 2025 and Canadian eSports Stocks are positioning themselves to reap from this great opportunity. During the pandemic, the eSports was one of the sectors that were not affected much and it saw a surge in viewership and the number of players playing.
FansUnite Entertainment expanding its reach to the US
One of the companies that performed well during the pandemic is FansUnite Entertainment Inc. (CSE:FANS). The company has been consolidating its position in the industry and recently it raised $8.142 million. The online gaming solutions provider is now expanding to the US through its subsidiarity Askott Entertainment.
Recently Askott entered a partnership deal with Las Vegas-based iGaming products pioneer GameCo LLC. the company through the partnership will introduce the iGaming platform, Chameleon of Askott Entertainment to the 30 US jurisdictions where GameCo holds gaming licenses.
Enthusiast Gaming Holdings Acquires Omnia Media
Another Canadian esports stock that has done well over the pandemic is Enthusiast Gaming Holdings Inc. (TSX:EGLX). The company recently completed the acquisition of Omnia Media Inc from Blue Ant Media Solutions. The company has also closed a related common shares public offering raising gross proceeds of around CA$17.25 million.
The acquisition created one of the largest esports, gaming, and entertainment platform in North America with combined users of around 300 million monthly esports and video gamers. It also brings n board around 500 gaming influencers with almost 500 million combined subscriber base on Twitch and YouTube.
Versus Systems among the Canadian esports stocks doing well
Versus Systems Inc. (CSE:VS) is also among the esports stocks that have been on a good in recent weeks. The in-game reward developer has indicated that following the request of the Investment Industry Regulatory Organisation of Canada that its management is not aware of any material change in operations that accounts for its recent surge in market activity. However, on May 28, 2020, the company entered an agreement with HP regarding testing of its in-game reward.