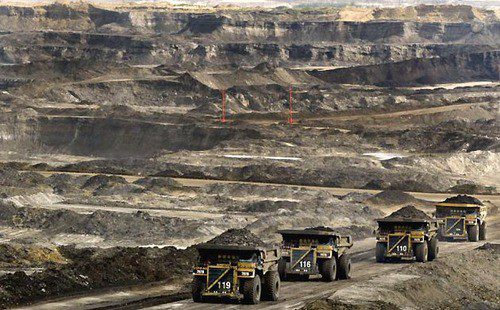 There is growing economic uncertainty and for investors, Canadian mining stocks could offer an opportunity for more returns as recession looms. Mining stocks especially those specializing in gold have been hot in recent weeks thanks to historic high gold prices that have surged past the $2,000 level per ounce.
Kinross Gold among top growth Canadian mining stocks
One of the Canadian mining stocks offering an investment opportunity is Kinross Gold (NYSE:KGC) which has surged 134% since March lows. Kinross is an amazing growth stock for investors whose historic EPS growth rate has been 63.9%. This year EPS is expected to grow 99.2% topping the industry average which is calling for 41.7% EPS growth.
Another good aspect of the stock is its sales to total assets ratio of 0.4 which shows that the company is efficient and it gets $0.4 in sales per dollar in assets. From a sales perspective, the stock is poised to grow 17.5% this year compared to the industry average of $16.5%.
Kirkland Lake generated $418 free cash flow in 1H 2020
Another stock showing strong fundamentals is Kirkland Lake Gold (NYSE:KL) which has excelled in strong cash flow generation. Early this year the company acquired Detour Lake and this helped it generate $418 million in free cash flow in 1H 2020. The company is seeing a strong second half 2020 as operations at the Macassa project ramp-up.
Besides the attractive cash flow statement the company also has a strong balance sheet with current cash and equivalents of $537 million with no debt. Most importantly the stock trades at 12.4X its operating cash flow which may seem expensive but in the long-run returns are assured.
Major Drilling Group reported profitable Q1 2021
Major Drilling Group International Inc. (TSX:MDI) reported a solid fiscal Q1 2021 in which despite a slow start due to the pandemic the company managed to post EBITDA of $13.9 million. Revenue in the quarter was $89.4 million dropping 24% from a year ago and net earnings were$2.1 million or $0.03 per share.