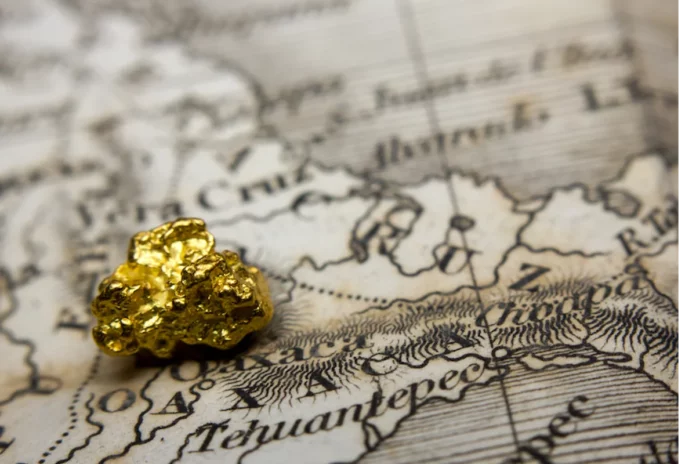 Newmont is on the cusp of completing the biggest acquisition this year and become the largest gold-copper producer in the US. The Denver-based miner has reached a $28.8 billion deal to acquire Australian gold producer Newcrest Mining Ltd. The $28.8 billion deal comes months after Newcrest rejected a $19 billion offer in February.
Newcrest Newmont Merger
The merger will result in a combined company that benefits from growing exposure to copper while setting a new benchmark for gold production. The proposed transaction is still subject to a shareholder vote in September or October. Nevertheless, Newcrest's board of directors has given it a go-ahead.
With the acquisition, Newmont's annual copper production will jump to approximately 350 million pounds from Australia and Canada. Its annual gold production will also increase to 8 million ounces, with about 5 million ounces coming from 10 long-life and low-cost mines. Similarly, Newcrest is poised to enjoy a $2 billion increase in cash flow from portfolio optimization opportunities following the merger.
Meanwhile, Canadian mining company Greenlight Metals has received regulatory approval to conduct exploratory drilling at a 40-acre site in Wisconsin. The company is poised to drill up to eight holes at the site, which is believed to contain 4 million tons of mostly copper and gold.
The conditional approval means the company must comply with detailed conditions for wetlands and waterways. It must also control erosion and look to protect endangered resources at the site. Mining at the site was last conducted in 2012.
Mexico Shrinking Mining
On the other hand, mining activity in Mexico shrunk by 1.7% year over year compared to a 0.5% increase in February. The decline follows the continued stagnation of mining production due to a lack of new projects. There has been a freeze in the granting of new mining permits, something that is taking a toll on the mining sector.
Sandstorm Gold Record Results
Separately, Sandstorm Gold delivered impressive first-quarter results characterized by a record attributable gold equivalent of 28,368 ounces. Consequently, the company posted record revenue of $44 million, up from $35.4 million delivered a year ago. Cash flows soared to record highs of $$42.7 million from $26.7 million delivered a year ago. Net income came in at $15.6 million from $9.1 million delivered a year ago.