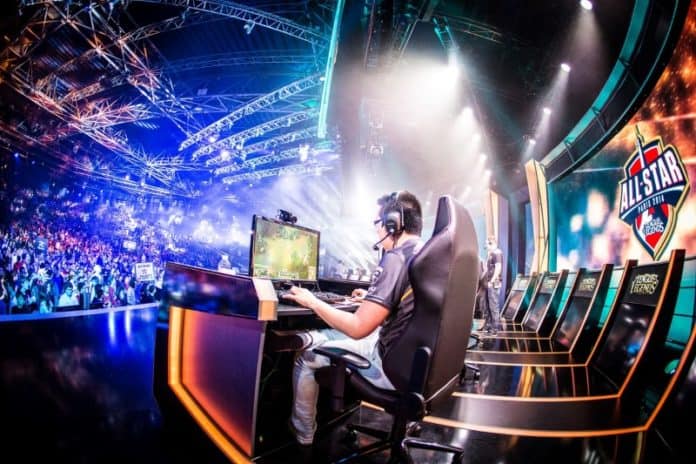 The eSports industry has witnessed a meteoric rise with the viewership growing exceptionally over in recent times. In 2019 then the number was estimated to around 450 million with the number of eSports audiences expected to rise to around 600 million by 2022. The eSports industry is growing to become a billion-dollar industry, and Canada is poised to reap the benefits. As the industry continue s to grow eSports companies such as New Wave Esports Corp (OTCMKTS: TRMNF), Enthusiast Gaming Holding Inc. (OTCMKTS: ENGMF) and Torque eSports Corp (OTCMKTS: MLLLF) have already been cutting a niche for themselves
Esports startups to pitch ideas at FIST conference for funding
With the industry presenting numerous opportunities, sports tech startups have been asked to submit applications for an opportunity to pitch ideas for funding and consulting.  They will get the chance during the 2nd annual Future Innovation Sports Tech conference to be held on April 7 in Toronto.
The event is an interactive and unique conference that acknowledges emerging sports tech innovations and also boasts of some of the industry's leading speakers. Besides the startup competition, the conference also provides a platform for Esports game competition. KPMG Canada will host the event at its Toronto offices.  KPMG's Canadian Managing Director Benjie Thomas indicated that Canada is a leading venture capital market, and it has become an eSports hub. Therefore the conference will help eSports starts and sports tech firms to get investors and get insight from industry experts.
Canadian Premier League and EA create eSports tournament
The eSports space in Canada has been expanding and after news that Atletico Madrid's expansion team was joining the Canadian Premier League organizers have also announced a partnership with Electronic Arts (NASDAQ: EA). The partnership will help in creating FIFA 20 League called eCanadian Premier League esports tournament. All the eight Canadian Premier League teams will compete in the eCPL that will be run by Northern Arena.
The competition will commence on February 29, leading to the eCPL final on May 9 to be played in Toronto and broadcast on Twitch, and OneSoccer. The prize money for the competition will be around £10,000 with players also getting important qualifying points for the playoffs.
Overwatch League to have a home and away games in 2020
Besides EA, Activision Blizzard (NASDAQ: ATVI) is also working on a major project in 2020. The gaming company has been working on a project called "Project 2020" as the company had already planned for the 3rd 2020 season of Overwatch League. Going to 2020 the company is planning for the league to have a home and away games from Vancouver to London to China. Some of the teams participating may travel over 50,000 miles.
Activision Esports and Overwatch Commissioner CEO Pete Vlastelica indicated that they will not be calling the shots in Project 2020. Regarding Overwatch, he said that their role will change to supporting the teams with all they need to pull successful events and ensure they us adequate marketing of the events.