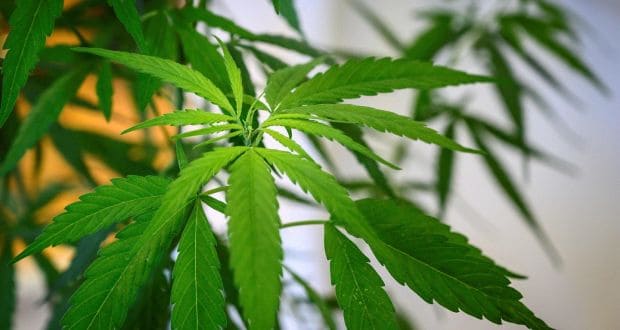 There is a lot of potential in the cannabis industry, and according to analysts, it could soon give investors good returns.  In the past few years, global cannabis sales have increased significantly, but the industry is still grappling with some issues. In Canada, for instance, cannabis operators have been grappling with regulatory-based supply challenges that have resulted in shortages and the lack of adequate retail stores has opened doors for the black market to thrive.
Cannabis companies seek measures to cut costs
For the cannabis companies, the main concern has been financing, and some pot companies have resorted to cutting costs to conserve capital. A few Canadian cannabis growers have halted the construction of some of their projects in a bid to reduce operating expenses. Aurora Cannabis (NYSE: ACB) stopped construction of its facility in Denmark and Aurora Sun in Alberta which could save it around CA$190 million.
Besides halting construction companies have been reducing their headcount. In October Hexo Corp (NYSE: HEXO) announced that it was laying off 200 workers in various departments including senior position and Aurora recently announced that it was doing away with around 500 jobs.
Similarly, cannabis companies are scaling back on share-based compensation which has been consuming much capital for most companies. For instance, stock-based compensation was Canopy Growth Corp (NYSE: CGC) largest expense in Q2 2020. In the recent Q3 result, the company reported a CA$13 million drop in aggregate stock-based compensation from Q2.
Growing cannabis inventory has become a concern
Besides finance, Canadian pot growers are also grappling with the growing inventory. Although this was seen as a positive thing for the assumption that customer demand will grow in a few years. Canadian pot companies have been benefiting from overseas markets, but domestic markets have been hit with a lack of adequate retail stores which has stymied supply.
Companies such as Canopy are facing huge inventory write-downs because what they have produced has outpaced sales in the past three years. The company has continued to rack up inventory, and MKM Partners analyst Bill Kirk feels that at some stage the company might be compelled to write down some of its inventoried product. This has affected the entire Canadian cannabis industry with the likes of Aurora Cannabis, Aphria Inc. (NYSE: APHA) and Tilray Inc. (NASDAQ: TLRY), among others contending with the same problem.
Cannabis 2.0 spells hope for the industry
However, the recent legalization of cannabis derivatives brings more hope for the sector. There has been a decline in beer sales in recent times following the introduction of cannabis-infused beverages. This shows that the industry is full of potential with adult-use sales increasing from CA$53 million in 2018 to CA$135 million in 2019.
Beer brewers have seen the potential in the industry and are ready to tap benefits of the industry by partnering with cannabis operators to produce cannabis-infused beverages. For instance, Hexo struck a joint venture with Molson Coors (NYSE: TAP) for the development of infused drinks for the Canadian market.