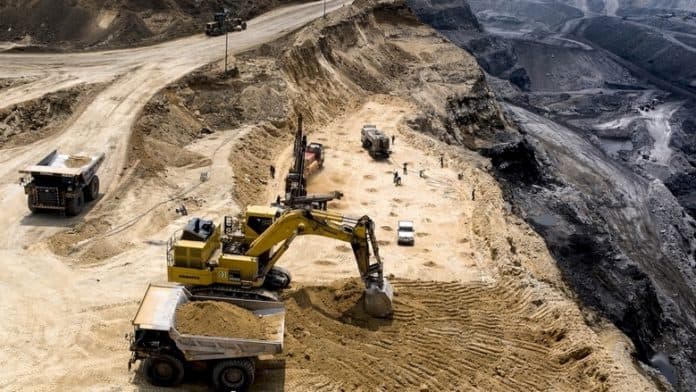 It has been a difficult start to the year for most stocks amid market turmoil caused by the coronavirus pandemic but despite the chaos, some Canadian mining stocks have been showing some upside. Several investors have been looking to invest in some of the mining stocks that are roaring especially gold mining companies that are riding on high gold prices. Gold is currently up 14% since the beginning of the year and it is trading at more than $1730 per ounce. Currently, gold mining stocks are some of the top-performing stocks amid the on-going uncertainty.
Kirkland reported solid Q1 results with production increasing 43%
One of the top-performing stocks is Kirkland Lake Gold (NYSE:KL) and although the coronavirus pandemic has affected its market value the risk seems to be overblown. In the long term, the stock will deliver value for its shareholders.  Despite most miners shutting operations during the coronavirus period, Kirkland Lake managed to post solid results in Q1 2020.
The company increased YoY gold production by 43% to around 330,864 ounces. Kirkland has been leveraging the high gold prices offsetting the 39% surge in AISCs to $776 per ounce sold. Similarly, its cash costs per ounce of gold were $440. This indicates the significant profitability of the company's assets especially now that gold prices are very high. Due to the high gold prices and an increase in gold production, the company's net earnings increased 84% to around $203 million.
Pure Gold is among Canadian mining stocks with massive upside
Another stock that has been doing well is Pure Gold Mining (OTCMKTS:LRTNF) whose stock has surged more than 50% since the beginning of the year and over 125% in the second quarter. The trigger for this performance has been the rise of gold prices which will seek Pure Gold enjoying more than 50% margins.
The strong financial position has enabled the company to focus on exploring its land package and placing its mine into operation. The company is exploring gold resources in the Red Lake region in Ontario. Pure Gold is the third-largest owner of land in the district with a resource of 2.6 million ounces. They acquired the project at CA$10 million-plus stock from Claude resources.
IAMGOLD reports positive assays results from Rouyn drilling
IAMGOLD Corporation (NYSE:IAG) is another mining stock that is showing potential. The company has there gold mines in Suriname, Burkina Faso, and Quebec in Canada. The company is also developing gold projects in Senegal and Ontario. IAMGOLD has an option agreement for the acquisition of a 100% stake in the Rouyn gold project located in Quebec.
Recently the company reported positive assay results from its drilling program at the Rouyn project. The result also included the Lac gamble Zone and Astoria area that was gotten from Yorbeau Resources. The projects offer the company a chance of delineating satellite projects that will supplement its production at the Westwood project.