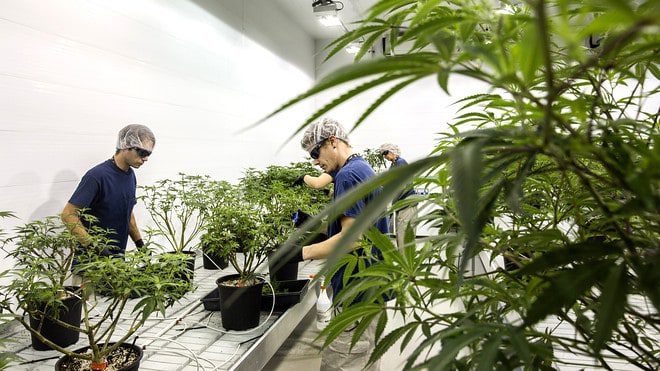 In the last two years, the cannabis industry has faced a myriad of challenges but the COVID-19 pandemic has brought new realities for Canadian cannabis stocks. Cannabis stocks experienced a surge in demand for pot during the COVID-19 lockdown leading to several operators reporting exceptional results in the recent quarter.
Aurora Cannabis among thriving Canadian cannabis stocks
One of the companies that reported exceptional results recently is Aurora Cannabis (NYSE:ACB). The company is better positioned to continue thriving following a series of measures to conserve cash because of growing cash concerns. The trigger for Aurora Cannabis was its value brand shift to Daily Special at the beginning of Q1 2020.
The company's recreational cannabis sales grew by CA$8 million sequentially to CA$42 million. Aurora shifted its focus to value brands hence the exceptional results. In February the company changed its focus from the most international location to a focus on domestic, US, and Germany markets.
Hexo instituting cash saving measures
Hexo Corp (NYSE:HEXO) is another Canadian player that is trying to get its act together and it instituted a series of measures to conserve cash. Last year the company's top Gatineau facility was on track and the company boosted its production through the acquisition of Newstrike Brands.
However, cash problems have forced the company to close and sell its Niagara facility that it acquired through the Newstrike deal. The cannabis operator has also laid-off most of its staff as well as idled most of its cultivation area at the Gatineau facility.
Valens Groworks stock up 27% in 2020
Valens Groworks Corp (TSE:VLNS) has also performed exceptionally with its stock jumping 27% since the beginning of the year. The company is positioning itself as a marijuana manufacturing company instead of an extractor through the transformation of its business models with a focus on the domestic Canadian market. In its recent quarter, Valens reported revenues of $31 million and for fiscal 2020 the company expects to generate revenue of around $138 million.