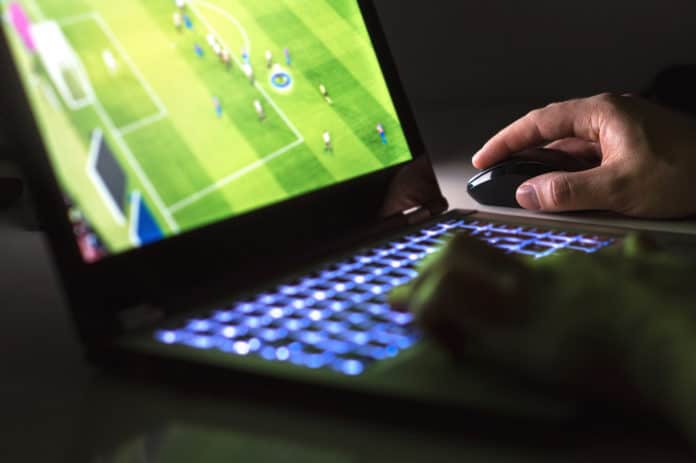 The Electronic sports segment, commonly known as eSports, has been snowballing over the past few years and has proved to be a segment that investors cannot ignore. It is apparently due to the increasing investment in the sector which has been driving it toward becoming a billion dollar industry.
The amount of investment currently in the eSports industry
There was an essential investment in eSports in 2018, thus contributing to the massive growth that was observed in the industry that year.  Below are some of the sizable investments and capital raised.
Q.G., an eSports organization based in China, raised €13 million through a Series A funding round.

Team Liquid's parent company aXiomatic had an impressive Series B funding round through which it raised €22 million after raising €14.5 million in a Series A round.

Cloud9 managed to hit €44 million through a Series B funding round, while its series A funding round pulled in €17.5 million.

A technology entrepreneur invested €20 million in Team Vitality.

OGN, a South Korean eSports organization invested more than €87 million in its National PUBG league as well as the North American eSports market as part of its collaboration with PUBG Corp.

Epic Games, the firm behind the Unreal engine and Fortnite pulled in a staggering €1.1 billion through a funding round.
The industry has attracted not only the attention of venture capitalists but also other notable figures. For example, Canadian rapper Drake and basketball icon Michael Jordan are among the investors that invested in eSports. Drake reportedly participated in a Series A funding round launched by 100 Thieves while Michael Jordan invested in the Series B funding launched by aXiomatic.
Some venture capital firms that focus on the eSports industry have also been formed. Among them is a France-based €20 million fund called Trust Esport which was launched in November last year. The impressive increase in eSports investments highlights the fact that the segment is now gaining popularity.
What the investment situation will look like in the future
The eSports industry gained momentum in 2018 as more investors jumped on board after realizing the industry's potential. The drive is estimated to continue in 2019 as the industry continues to achieve more recognition and growth globally. It means that there will be more investment opportunities that investors can jump on to tap into the growing popularity of eSports.
There is no doubt that investors have been taking the gaming industry seriously. Aside from the traditional contributors such as game developers and console makers, there is a focus on team development and infrastructure. For example, investors and companies in numerous countries have been investing in areas where eSports competitions can be held. This scenario has allowed the industry to become more elaborate and more captivating by facilitating eSports competitions.
There is a lot of money to be made in the industry from ticket sales, streaming rights, advertising revenue, and also the earnings that the eSports players make from the competitions. There are also endorsements that attract significant companies, and so there are many lucrative opportunities that attract investors, while at the same time making eSports appealing.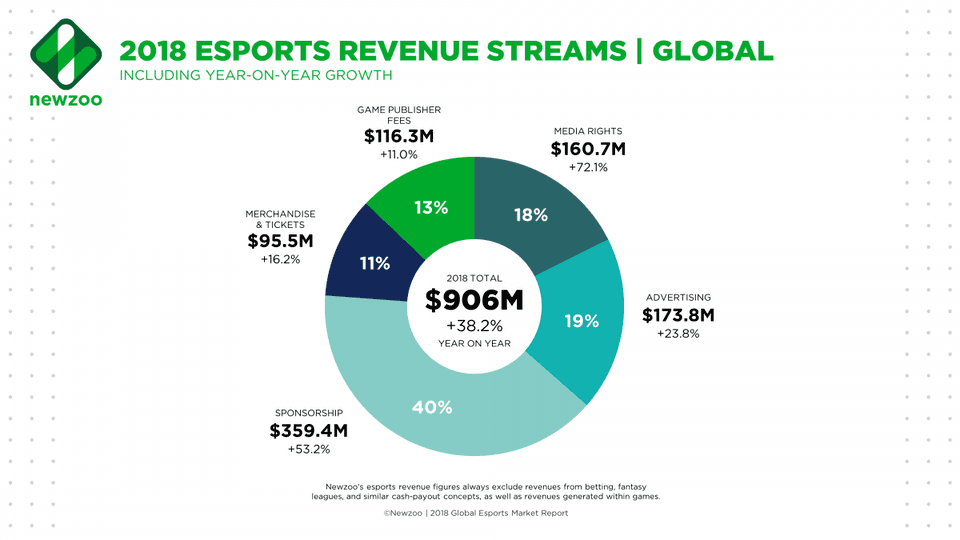 Market experts believe that the collective value of the eSports industry will hit the $1 billion mark in 2019. This year will thus be a landmark year for the industry, and the news is spreading fast. It is, however, a good thing for the industry because it will attract even more investors, subsequently allowing the eSports industry to be more recognized. The next couple of years look very promising as far as growth is concerned. A research firm called Newzoo estimates that the eSports industry will be worth more than $1.6 billion by 2021.
Top 10 countries leading the eSports sector
There are quite a number of that have embraced eSports. Below are some of the top countries where eSports is highly recognized and also doing well.
South Korea: Gaming is one of the most important pop culture segment in South Korea. The country has one of the most significant eSports industry. This country is believed to have popularized eSports. Investment in the segment in South Korea has, however, it has fallen behind some significant countries. The country has numerous teams that play a variety of games including CSGO, Dota 2, Overwatch and League of Legends, among others.

China: China is a powerhouse when it comes to many industries, and eSports adds to the list. This country produces some of the most competitive eSports athletes, and the segment is quite active. China has an estimated 250 million people that participate in eSports. Dota 2 and League of Legends are particularly popular in the country.

The United States: This is one of the significant eSports markets in the world, and it is, therefore, no surprise that some of the most prominent eSport athletes come from the U.S. One particular U.S. team called Team SoloMid in League of Legends. The U.S. also has many other eSports competitions in games such as Fortnite, and Call of Duty among others. Numerous eSports tournaments and events are held in the U.S. every year. The participating teams have so far accumulated more than $50 million in prize winnings ever since the U.S. started launching eSports competitions. The U.S. is the leading country as far as prize winnings are concerned.
Sweden: It is one of the numerous countries that have established themselves as a significant hub for eSports. The country has competitions for popular titles such as Dota 2 and CSGO. Swedish pro gamers in the country which include Olofmeister, KRiMZ, and f0rest among others have proved to be formidable forces in the eSports scene. Swedish players have so far taken home price winnings worth about $20 million ever since competitive eSports became a thing in the country.
Denmark: This country has also demonstrated increasing interest in eSports. The segment has active and competent athletes that compete for prize pools in eSports competitions held in the country.
Finland: This country is one of the European countries that has been experiencing increased interest in eSports and also one of the countries where the industry is rapidly taking off. It is one of the countries where the players have cumulatively secured a significant amount in prize winnings.
Russia: Russians have always been competitive, and they have not been left behind when it comes to eSports. The country has amassed quite a keen interest in gaming and is currently among the top countries especially in terms of eSports winnings.
Canada: This is the second biggest eSports market in North America after the U.S., and just like its neighbor, its eSports scene has also been growing. Teams and individual players in the country have been enjoying more recognition as the segment continues to benefit from more investment.
France: The eSports trend also caught on in France where competitors compete for a significant prize pool. It is also among the top countries where gamers have a chance of making a decent living off eSports, but the competition is quite stiff.
Germany:

Although it manages to cut, Germany's eSports industry still has a lot of catching up to do. However, it is on the right track, and eSports athletes in the country have been enjoying increased opportunities.
Major investors participating in eSports
Investors with deep pockets have been noticing the potential that lies within the eSports industry. They have thus been contributing significantly towards the industry's fast-paced growth. One such individual investor is New England Patriots owner, Robert Kraft. He parted with $20 million in 2018 to acquire an Overwatch league owned by Activision Blizzard.
Another investor called Jack Etienne owns the Cloud9 eSports team, which is based in North America and has been doing well. He noted this year during a CNBC interview that 2018 was the year that eSports reached new heights and started to gain momentum. He believes that the growth was due to catalysts, which he believes will continue to encourage healthy growth from the industry.
Most of the companies that own eSport teams have been launching crowdfunding campaigns. A good example is Team Liquid, which is owned by aXiomatic. It raised a $26 million in a Series C funding round. David Rubenstein, Charlotte Hornets, Curtis Polk, and Michael Jordan.
Another eSports organization called Immortals attracted Meg Whitman, former CEO of eBay who invested something in the business. Whitman's investment in Immortals is her first investment in the eSports industry.
Another eSports organization called PlayVS announced expansion plans after announcing that it received an investment worth about $30.5 million. The Pittsburgh Steelers NFL team invested in another North American firm called Pittsburgh Knights.
Industry segments attracting the highest investment
Some of the eSports games have been doing well include Dota 2 which had its first significant event in the U.K. called ESL One Birmingham. To put it to perspective just how successful it was, more than 1,000 tickets were sold within the first five minutes of being available. Fortnite is also quite promising in the eSports industry. Its developer known as Epic Games revealed that the first year of Fortnite in eSport would feature cash rewards amounting to $100 million.