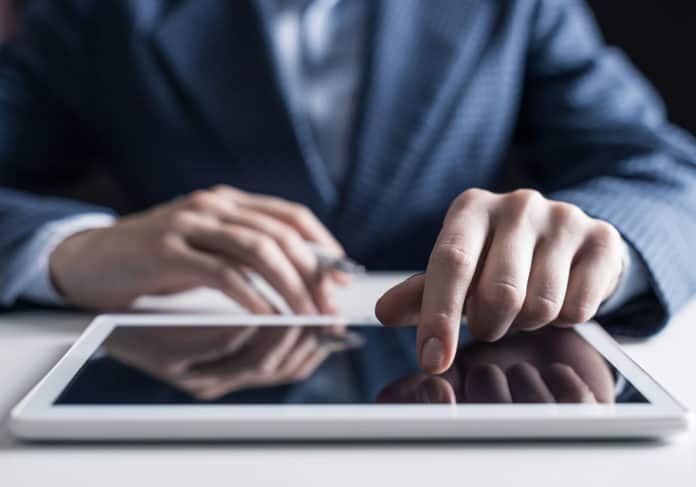 Canadian tech stocks have been on a meteoric rise since the market crash in March 2020. Most of the stocks benefitted from COVID-19 tailwinds and have outperformed the broader market with some generating massive gains. Here are some stocks expected to continue growing post-pandemic.
LightSpeed's omnichannel platform boosted revenue growth during the pandemic
One of the stocks that have performed exceptionally this year is point-of-sale solutions provider Lightspeed POS (TSX:LSPD). The stock has jumped 302% since mid-March thanks to the shift into an omnichannel platform that has boosted demand for the company's products.
Although the pandemic led to the shutting of the closure of the company's physical locations retailers it nevertheless managed to hold well. Lightspeed kept its Q2 2020 revenue flat at $36 million QoQ but grew almost 50% from Q2 2019. The company promises more growth even beyond the pandemic as its online platform continues to grow.
Real Matters among Canadian tech stocks riding on COVID-19 tailwinds
Real Matters (TSX:REAL) has also surged over 265% since March thanks to the pandemic which forced banks to lower interest rates which acted as a catalyst for the company. the low rates led to an increase in refinancing activities which offered a solid base for the growth of Real matters.
In its recent quarter, the company reported a 53% growth in net revenue with adjusted EBITDA almost doubling. The company's tech-based platform is important to insurance companies and mortgage lenders and with refinancing activity surging the Real matters platform has seen a surge in volumes.
Ballard Power reported 9% growth in revenue in Q2
Another Canadian tech stock that has had exceptional results is Ballard Power Systems Inc. (TSX:BLDP). The company's zero-emission PEM fuel cells enable electrification of mobility that includes trans, commercial trucks, buses, forklift trucks, marine vessels, UAVs, and passenger cars. In Q2 the company reported revenue growth of 9% to $25.8 million with a gross margin of 21. Ballard Power finished the quarter with cash and investment of $170.3 million.