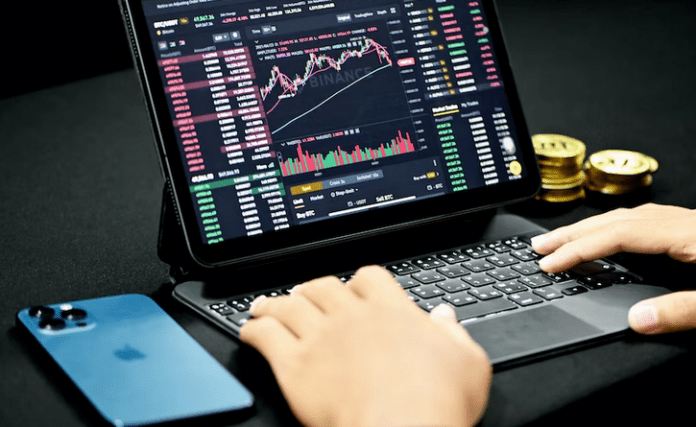 Regulatory pressure is the latest hurdle threatening to trigger renewed cryptocurrency sell-off. After a solid start to the new year, cryptocurrencies are yet again under pressure as the upward momentum fades. Bitcoin has hit strong resistance at the $28,700 level as it struggles to power through the $30,000 psychological level. Ethereum is also under pressure as it struggles to rise above the $1900 a coin level.
Crypto Regulatory Pressures
The reason behind the recent wave of weakness in the market is renewed regulatory pressure targeting some of the big players. Binance, one of the world's largest cryptocurrency exchanges, is under immense regulatory scrutiny, something that continues to fuel fear in the sector. The Virtual Assets Regulatory Authority in Dubai has asked the exchange to provide more information about its ownership structure, governance and auditing procedures.
Scrutiny in Dubai comes on the heels of the U.S. Commodity Futures Trading Commission suing the exchange for allegedly violating the Commodity Exchange Act and CFTC regulations. The exchange is also being sued for allegedly operating an illegal exchange and a 'sham' compliance program.
Binance Bank Woes
Regulatory scrutiny comes as Binance struggles to find a bank for its customers. Following Signature Bank's and Silvergate Capital's collapse, the exchange has struggled to find a bank to hold customers' money. The exchange has been forced to use one middleman to keep money on its behalf.
Binance has struggled to ink banking relationships with the New Jersey lender Cross River Bank which works with crypto companies and FinTech firms. A tie-up never materialized as the bank raised concerns about potential regulatory risks on inking a deal with Binance.
Russia vs US Crypto Mining
Meanwhile, Russia is on course to overtake the USA as the largest Bitcoin miner. Reports indicate that Russia's Bitcoin mining capacity hit highs fi 1 gigawatt in the first three months of the year, putting it in second place.
Increased mining activities in Russia come as the pace of U.S. mining slows due to high electricity prices and the abolition of tax incentives for the sector.
Most U.S. crypto miners are also under pressure as most had purchased the mining equipment on credit. Some have already started filing for bankruptcy, some having gone under on being over-leveraged. Tax and regulatory pressures have also significantly affected mining activities in the U.S.