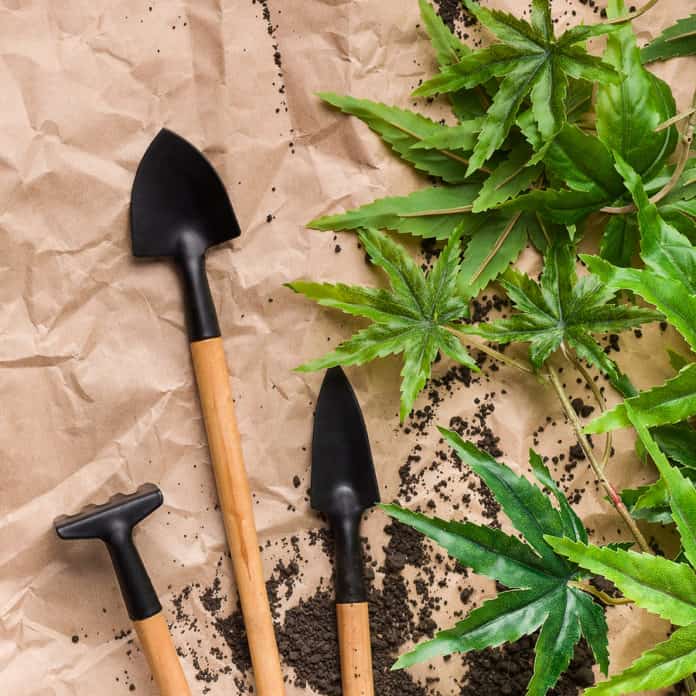 Chemistree Technology Inc. (OTCMKTS:CHMJF) stock dropped on Wednesday after the company told investors that it was canceling its planned investment in The Physician's Choice CBD.
Chemistree stock slumps after the termination of the investment deal
In April the company had announced that it would invest in The Physician's Choice CBD (PCCBD). PCCBD is a medical doctor headed company that has a portfolio of nine hemp-CBD derived products. The products are wellness supplements and those that target pain management.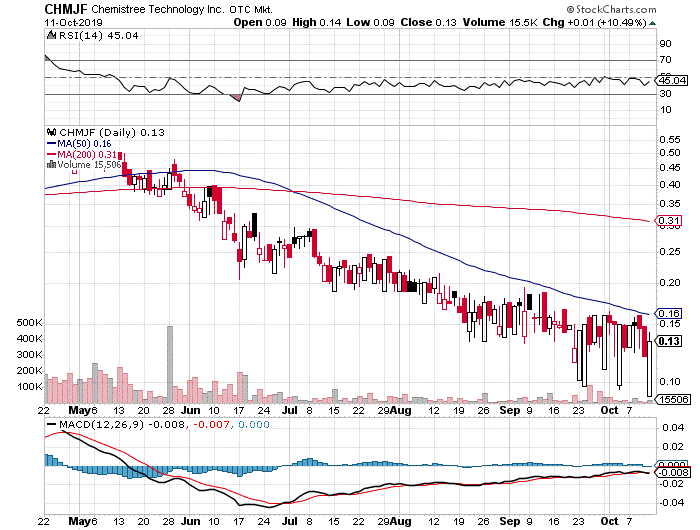 In a statement, Chemsitree president Karl Kottmeier indicated that they had endured a tedious negotiation process in the past few months. He said that the company reached an agreement that the proposed investment of $1 million in PCCBD was not tenable.
The president indicated that although the company was scientifically excellent their due diligence found some astonishing issues with the company management. He added that Chemitsree resolved not to go forward with the plan. The companies didn't reach a definitive agreement and thus the arrangement is off since no funds were paid.
Chemistree is a company that focuses on investing in the cannabis sector through the acquisition and development of vertically integrated assets. The leverage their management experience and expertise in the cannabis sector as well as corporate finance to acquire and run regulated growing, processing, distributing and retail businesses.
Sugarleaf brand performing exceptionally
Last month the company indicated that their Sugarleaf brand in the state of Washington had posted solid sales. Chemistree indicated that they were planning to expand their operations to keep up with the growing demand for the Sugarleaf products.
There are 18 different Sugarleaf varieties of high-quality cannabis grown in rotation. This includes nine main strains and nine minor varieties in smaller-batch production. The company indicated that there was a 30% increase in sales from April. Crop yield equally increased by 36% and they reported a 100% improvement in retail customer stores.
Chemistree Chief Cannabis Officer Sheldon Aberman stated that the numbers were unexpected and they surpassed their projections. He added that they were proud of the Sugraleaf team for the work they are putting to produce a quality cultivated product. Aberman is also a Chemistree board member.
Chemistree's success down to an experienced team
Recently the company featured in the Cannabis Brightline magazine. An article published in the magazine highlighted the company's management and its expertise in the cannabis industry. The article indicated that the Chemistree management team was full of industry experts who have several years of combined experience in developing vertically integrated marijuana companies.
Strategic advisor and Founder Dennis hunter have established much success in marijuana brands. Chemistree Chief Cannabis Officer and Director Sheldon have massive experience in the design and construction of growing facilities. Then management also has the backing of solid finance and capital markets team that has accumulated considerable accomplishments in public markets.
Chemistree President indicated that the company has succeeded because of its amazing team. He added that they have capitalized on their operating achievements and they are not overstretched. Kottmeier said that they only spend cash on what they were sure could bring success to the team.