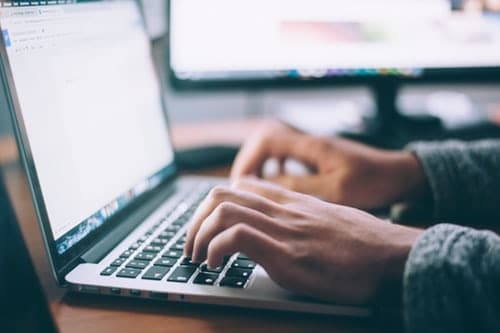 Canada is one of the countries globally that is leading in terms of tech adoption in various sectors. The country has performed remarkably y in supporting the tech industry and has injected significant amounts of resources and capital to drive growth in the sector. Technology advances are disrupting various sectors including those that have been slow in adopting technology.
Several Canadian tech companies have massive growth potential
There has been significant investment by various tech companies in Canada which has seen space expand fast. Several companies such as Element AI, GoldSport Discoveries Corp (OTCMKTS: CDDCF), NexOptic Technology Corp (OTCMKTS: NXOPF), mCloud Technologies Corp (OTCMKTS: MCLDF) and Hootsuite are among the Canadian tech companies with massive growth potential.
According to the Narwhal List, there is considerable growth potential among Canadian tech companies. Charles Plant the Founder of the Narwhal Project indicated that each year capital is availed to drive the growth of tech companies such as Verafin and Clio.
Tech industry turning to veterans for tech talent
As the industry continues to grow so does the demand for tech talents and these tech companies are doing everything to ensure they get the available talent. However, IT executive Patrick Shaw indicates that he might have a solution for the shortfall in the workforce in the tech industry. He is turning to teach and hiring Canadian Armed Forces veterans. The tech industry consultant has turned to the education sector to create highly skilled cybersecurity and IT experts from transitioning military members and veterans.
Shaw indicates that they are training the veterans by developing their software skills and this will have a huge impact on the tech industry in Canada. Together with his partner, Jeff Musson, they have founded a tech networking group called Northof41 and launched a long-distance program called Coding for Veterans.
The program is running in partnership with the University of Ottawa and Ontario's Durham College. This will help meet the shortfall in the industry with the industry expected to fill 182,000 positions by the end of the year in software programming, cybersecurity as well as data analytics.
NPower training youths for the tech industry 
On the other hand, a non-profit called NPower Canada is training graduates to attain jobs within six months. Several marginalized GTA youths are receiving job offers in the tech industry thanks to NPower Canada's free IT training program. The non-profit identifies young people who may not manage post-secondary education or those facing challenges as immigrants and take them through the 15-week tech training program.
Julia Blackburn the CEO of NPower indicates that almost 80% of those who graduate from the program get jobs with major employers within six months. She told CBC that the model works and it helps people who do not have hope or those depending on government support. The program was introduced in Toronto five years ago to tackle high youth unemployment. Blackburn says they chose Toronto because of its large sector than can offer jobs to the youths they train.