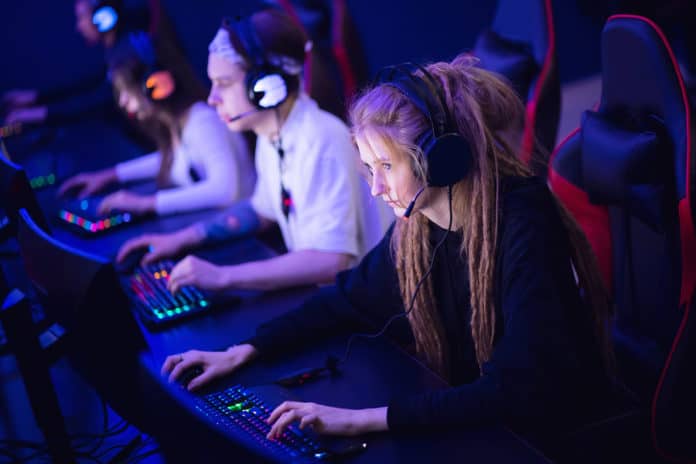 The esports industry is one of the fast-growing industries in the world today and it continues to witness the number of participants grow each day. The industry has grown in popularity considering eSports events are telecasted on social media and streaming platforms such as Twitch and YouTube. The gaming industry contributes around $3.7 billion to Canada's GDP.
Esports industry to grow at a CAGR of 20% between 2019 and 2025
Esports is currently generating a lot of revenue from sponsorship, advertisement, and media rights. Technological advancement such as the 5G and proliferation of smartphones has boosted the growth of the industry. The industry will grow at a CAGR of 20% between this year and 2025.
The industry has continued to evolve in Canada with various industry companies making strides to take advantage of the burgeoning market. Some of the leading companies in the industry include Enthusiast Gaming Holdings (OTCMKTS: ENGMF), Torque Esports Corp (OTCMKTS: MLLLD), and New Wave Esport Corp (OTCMKTS: TRMND). New Wave Esports has hit headlines in recent times after it recently listed on the Canadian Stock Exchange.
New Wave signs a strategic partnership with Talon esports
The company has announced a strategic investment in professional eSports organization Talon Esports Limited. Talon is expanding its presence in South East Asia in countries like Taiwan, Hong Kong, Thailand, and South Korea. New Wave and Talon will collaborate to offer consultancy services to help the growth of the eSports industry.
Talon Esports CEO Sean Zhang stated that they were looking to enhance their momentum by expanding into more gaming titles. So far the company engages in several triple-A gaming titles such as Tekken 7, Overwatch Contenders, Arena of Valor, Street Fighter V, Clash Royale, and Rainbow 6 Siege. Zhang added that the addition of New Wave Esports' expertise and leadership will help Talon pursue its growth strategy.
New Wave CEO Daniel Mitre said that through the partnership with Talon they will be able to execute their growth strategy in Asia to enhance the growth of esports.
The company recently announced the appointment of Richard Carl to the board of directors. Carl has been granted 200,000 options to buy New Wave Esports shares exercisable at $0.11. The options are likely to expire by November 8, 2024. Mitre indicated that the addition of Carl to the board is a great opportunity because of the experience he brings on board.
Women breaking the eSports gender barrier
The esports industry is already breaking gender barriers in Canada and it also attracting women participants. One woman grabbing headlines in the industry is Arwina Mogul who is the CEO and founder of Beam. Beam is an esports platform connecting gamers with events and tournaments happening around them. By 2023 Beam could be worth $120 million.
Mogul has been a gamer and she is an esports enthusiast. She says that esports have always been a boys thing but the barrier is being broken and she hopes that more women can aspire to join the industry. Mogul indicates that she realized that there was no ticketing platform for eSports in Canada although the industry has been growing significantly in the past decade.