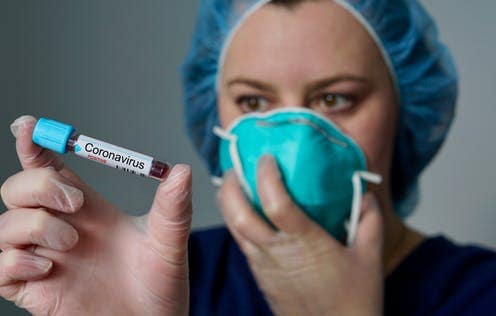 The coronavirus pandemic has hit the world hard and it is affecting every sector including the cannabis industry. Cannabis operators have to contend with this new reality which has disrupted the industry in various ways. The pandemic has worsened the situation for an industry that has been battling problems in the past year. However, despite the gloom situation Canadian cannabis operators are leveraging this uncertain market situation and changing laws.
A surge in demand for cannabis products during coronavirus lockdown
Various countries across the globe have instituted lockdowns to prevent the spread of the coronavirus. The lockdown means people are staying at home and as a result, the industry has witnessed an increase in demand for marijuana products as people stockpile in anticipation that the lockdown will run for days.
For instance, in Ontario which is the largest province in Canada, the government announced the closure of recreational cannabis stores for at least 14 days to combat the spread of COVID-19. This has affected operations of companies such as Aurora Cannabis (NYSE: ACB), Canopy Growth (NYSE: CGC), and Aphria (NYSE: APHA) which operate in the province.
However, prior to the closures, the province experienced a surge in cannabis orders. Ontario Cannabis Store reporting over 3,000 orders last Saturday before lockdown which was an 80% surge compared to a normal day. OCS communications director Daffyd Roderick indicated that they witnessed an increase in same-day orders as well as next day deliveries.
Cannabis to adopt curbside pickup and home delivery going forward
In other provinces such as Quebec, the experience was the same with some shops starting to operate online sales where customers order and pick their product. For instance Canopy Growth which said that it will shutter their Tweed and Tokyo Smoke stores indicated that it will now focus on e-commerce during this period.
The curbside pickup and delivery are some of the measures that although meant for this coronavirus period the companies could leverage post the pandemic. This is because there is a demand for the product and this could help the operators in cutting overhead costs, reducing their employees as well as change how they operate.
The situation presents an opportunity for medical cannabis
Although businesses have closed medical cannabis stores have been deemed as essential services and they remain open. Most importantly is that patients are turning to cannabis treatments for anxiety, pain and inflammation relief. Others could also try cannabis treatments during this period as hospitals become overwhelmed with patients and there are also drug shortages currently.
Since there are limited options to treat pain and ailments then cannabis treatment might be an option for patients who might not want until there is a drug available. Therefore this is an opportunity for medical cannabis operators to leverage and if it becomes a success it will be a huge opportunity for the industry going forward. This presents an opportunity for acceptance of marijuana as a treatment and could also help support the legalization of marijuana in areas where it is still illegal.