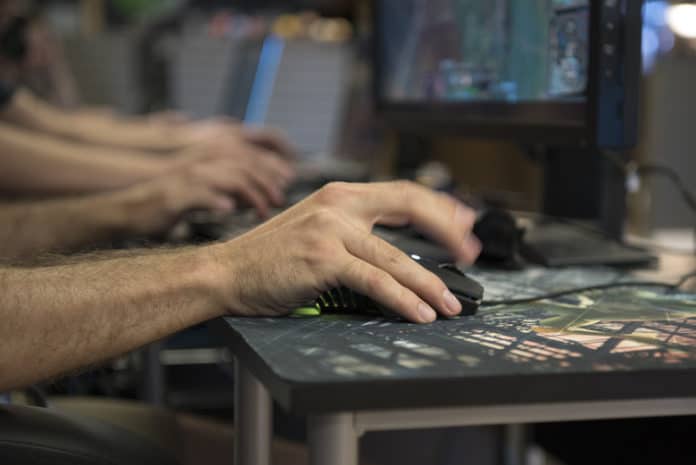 ESport is a hot topic in tech and entertainment and one of the fastest-growing segments in the multi-billion gaming industry. The segment has a huge runway for growth as more people continue to watch other people playing video games. The total viewer bases is projected to hit 557 million in 2021, with revenues expected to hit record highs of 2.96 billion by 2022.
Amidst the pandemic triggered by the coronavirus, eSports continues to grow at an impressive rate as people are forced to stay at home. Playing games has since turned out to be the order of the day, consequently fuelling growth in the segment. Axion Ventures (TSXV:AXV), Enthusiast Gaming (TSXV:EGLX), and New Wave Esports Corp. (CSE:NWES) are some of the stocks that investors should pay close watch too, as a way of gaining exposure to Canada burgeoning eSports segment.
Axion Ventures eSports Games Prospects
Axion Ventures (TSXV:AXV) stands out ahead of the pack in part because it is involved in the development of eSports games. The company continues to cement itself in the growing market with a string of eSports game releases.
In 2019, the company released its first #eSports game in the name of INVICTUS: Lost Soul. High rate retention rates, after launch, all but affirmed the game's demand and reputation in the multibillion-dollar industry.
Similarly, the company launched its WWII flying battle royal style game in May in the name of Last Ace Flying. The game has gone on to attract more than 94 million active users, expected to generate a significant value for $AXV.
Early this year, #AXV inked a strategic partnership with Axeso5 Latam SA that will see its other eSports game Rising Fire made available to Spanish and Portuguese gamers. The strategic partnership will see Rising Fire made available to over 14 million active gamers across 21 countries in Latin America.
Enthusiast Gaming eSports Advertising Edge
Enthusiast Gaming (TSXV:EGLX) is another $eSports company at the heart of the burgeoning Canadian eSports landscape. The company has carved a niche for itself as a digital media company for online gaming. Unlike other eSports companies that make their earnings from developing eSports games, $EGLX is poised to generate its fair share of revenues from advertising.
The Canadian $eSports heavyweight operates a network of video gaming websites. The websites attract over 150 million monthly visitors presenting a unique opportunity for the company to generate advertising revenues. The fact that the websites boast of a massive social media audience with the audience spending an average of 10 hours weekly affirms engagement levels on the platforms.
#EGLX has confirmed to having received over 1 billion ad requests weekly, underscoring the amount of revenue it is poised to generate from ads.   In addition to revenue growth, the company should be able to create long term shareholder value given the rate at which eSports is growing and attracting more viewers and gamers.
New Wave eSports Consulting Prospects
New Wave Esports Corp. (CSE:NWES) is another #eSports player that presents a unique opportunity for investors to diversify their portfolio in the multibillion-dollar industry.  #NWES has carved a niche for itself in the multibillion-dollar industry on offering capital as well as advisory services to organizations events and tournament organizers.
The company has already inked a strategic partnership with Talon ESports, which has won multiple championships across various gaming titles. In addition, $NWES is in the process of acquiring Event matchup Gaming a leading eSports and competitive gaming event organizer based in Toronto.