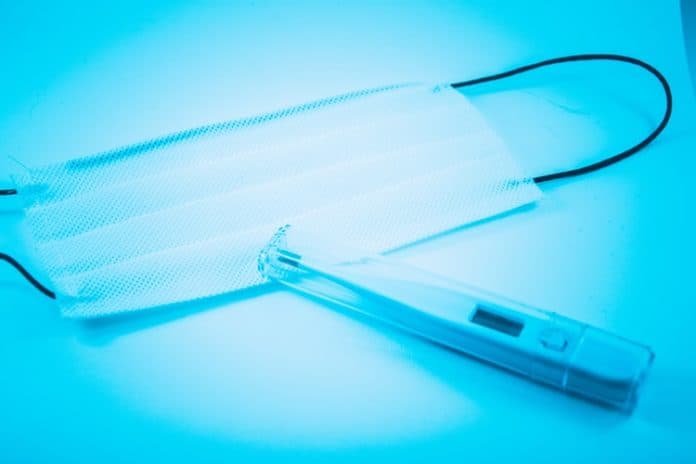 Canada is one of the leaders in the AI sector which has been touted to be the next revolution of the global economy. The Canadian government has been implementing strategies to ensure the country takes a lead in AI innovations. As a result of several companies such as Google (NASDAQ: GOOGL), Apple Inc. (NASDAQ: AAPL) and Amazon.com Inc. (NASDAQ: AMZN) has been at the forefront of advancing AI capabilities in the country.
Canadian AI startup BlueDot used AI to identify first COVID-19 cases
With the world grappling with the effects of the coronavirus pandemic, the tech, and Ai industries are increasingly becoming important aspects of the global economy.  Various researchers and companies are turning to AI to address challenges posed by the coronavirus pandemic.
Canadian AI Company BlueDot used AI to reveal about the coronavirus outbreak in Wuhan China by using its software to identify unusual pneumonia cases in the region. The use of natural language processing and machine learning helped the startup to identify coronavirus as well as predict where it was headed next.
AI companies coming up with systems to help fight COVID-19
AI is becoming an enabler and researchers can now scour through throngs of data to come up with possible forms of treatment. Since the rate at which COVID-19 is spreading can be overwhelming, another Canadian startup, Stallion.AI is helping healthcare systems with the handling of COVID-19 information.
Stallion.AI has used its AI capabilities to create a virtual healthcare agent capable of answering questions on the coronavirus.  The healthcare agent is able to offer clear guidelines and reliable information on the virus, checking and monitoring of COVID-19 symptoms as well as protection measures and also advise on self-isolation and hospital screening.
Also, DarwinAI has come up with a neural network capable of screening x-rays for potential COVID-19 symptoms. Currently, swabs are being used to test for COVID-19 but chest X-ray analysis could offer an option to facilities that do not have adequate test kits or enough manpower to carry the tests. The company an open-source system called COVID-Net that could help healthcare workers in the identification of COVID-19 infection.
DeepMind AI has created a model of understanding COVID-19
Similarly, AI is helping in the development of COVID-19 vaccines and antibodies from scratch as well as through repurposing of existing drugs. For instance, DeepMind, an AI company owned by Google is employing its AlphaFold system in the creation of model structures of proteins associated with coronavirus as they try to help the globe understand the virus. The deep learning AlphaFold system uses neural networks in predicting the protein composition of an organism and thus help in identifying possible drugs that could work on it.
Understanding the protein composition of an organism can help in knowing how cell receptors are shaped. From that, it becomes easier to establish the kind of drugs that are likely to bind to the protein and thus alter vital cell processes. In the case of coronavirus, it will help in understanding how to alter its binding to body cells or by slowing the reproduction rate.