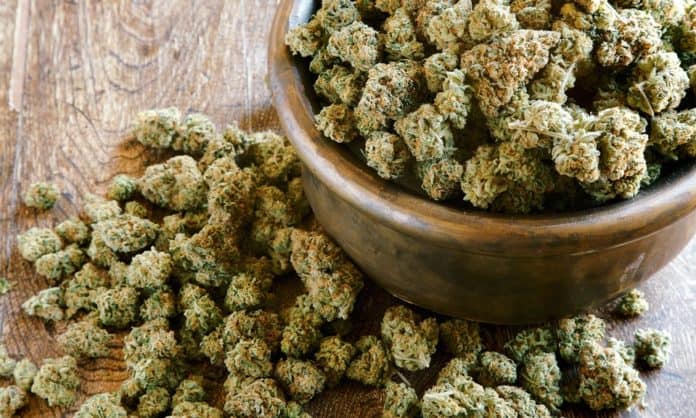 Recreational use legalization in Canada opened up the cannabis sector, giving rise to vast opportunities that companies and individuals are leveraging. The sector is poised to receive yet another boost, barely a year after the 2018 breakthrough. Aurora Cannabis Inc. (NYSE:ACB), Canopy Growth Corp (NYSE:CGC), and Hexo Corp (NYSE:HEXO) are some of the Companies poised to reap big on cannabis edibles hitting the market.
Cannabis Edible Legalization
Legalization of cannabis edibles is the next big thing that experts believe will present unique opportunities in addition to expanding the cannabis marketplace.  Cannabis edibles could present a $2.7 billion annually according to research firm Deloitte.
According to analysts at Jefferies, Aurora Cannabis has built the right infrastructure to take advantage of a market starved of cannabis derivatives such as edibles, beverages, and vaporizer cartridges.
Canopy growth, which boasts of more capital than its peers, is another company poised to fly high with the expansion of the cannabis marketplace with edibles. The Company already boasts one of the biggest distribution networks that it can use to take a piece of the $2.7 billion market.
Hexo Corp is also poised to fight for market share, in the edibles sector, thanks to its well-differentiated product line up. The fact that consumer goods compete for shelf space in mature market places means the Company's edibles lineup will be a must-have for retail outlets.
According to Deloitte in a research report, edibles, as well as other alternative cannabis products, will generate higher profits.  The firm expects over $1.6 billion to be spent on edibles annually going forward. Cannabis infused drinks, on the other hand, could attract sales amounting to $529 million.
In addition to increased sales, cannabis edibles legalization could trigger the emergence of new products that would appeal to novice consumers. Amidst the expansion of the cannabis marketplace, it might not be good news for the alcohol industry. The fact that consumers are using cannabis products are used for the same purpose as alcohol could present a form of competition for consumer's dollars.
Edibles Waning Popularity
Separately, a study by Dalhousie University indicates that some Canadians are developing cold feet about cannabis edibles.  As early as 2017, before legalization, 47% of Canadians under study indicated they would be willing to try out cannabis edibles. The new poll suggests that the figure has dropped to 36%.
"That pushback right now, that drop, really has to do with the fact that people are scared. They do not know what to expect. They do not know what those products will mean. They see in the news all these horror stories of children getting hold of gummies in the back seat," said Cannabis Expert Jenna Valerian.
Reports of kids being exposed to edibles and finally ending up in hospitals has not gone well with most people. It has also emerged that edibles may not be an issue for the young alone. Last year, an elderly man in New Brunswick suffered a heart attack after reportedly consuming a lollipop containing 90mg of THC.