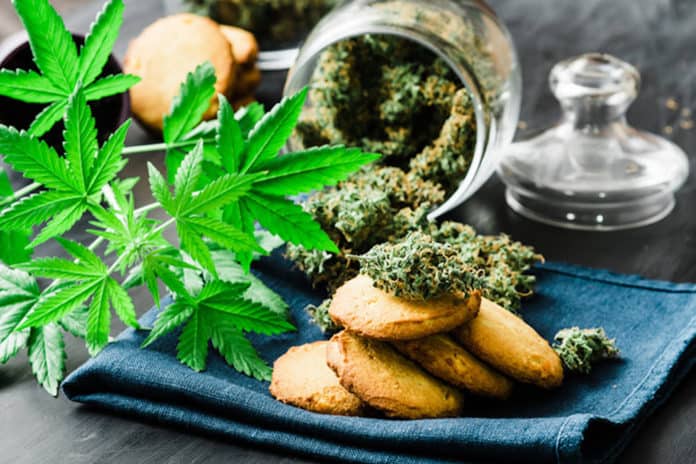 Licensed cannabis restaurants are on the cusp of sprouting up as Canada moves to legalize cannabis edibles and CBD infused beverages. While the regulation will, come into effect on October 17, 2019, such restaurants will only start serving customers their favorite CBD products in December.
Canada Edibles Marketplace
The wait is worthwhile given that the legalization is poised to give rise to a market worth more than $2 billion, with vast opportunities for growth. However, normal restaurants will not be able to sell CBD edibles. Only licensed cannabis restaurants will be allowed to stock such products.
The sale of food containing cannabis is also prohibited. Some of the edibles likely to hit the market include cookies, brownies, and chocolate. Anticipating strong demand, Canadian cannabis companies have already started stockpiling cannabis levels in a bid to come up with edible products.
At the start, customers will have to contend with a limited selection of CBD products given the regulatory restrictions when it comes to product approval. However, the situation should improve going forward as more companies move into the fray to take advantage of the emerging opportunity.
Licensed cannabis restaurants will also have to adhere to strict regulations when it comes to the kind of products they can sell. For starters, the sale of cannabis-infused alcoholic beverages is prohibited, and so are cannabis products containing tobacco nicotine and caffeine.
Health Canada has also imposed strict regulations that will bar companies from making products that are attractive as a marketing ploy, to attract more young people. All packaging and labeling must also come with clear symbols featuring health warnings with child-resistant packaging as well.
Canadian Cannabis Stock To Watch
Investors looking to tap into investment opportunities around cannabis edibles will be spoilt for choice as a number of companies have already hit the ground running to take advantage of Cannabis 2.0.
Canopy Growth Corp (TSE: WEED) being one of the world's largest cannabis producers has already set sights on the $2 billion-plus market opportunity. There is no doubt that the company is poised to be a big player in the edibles market, given the amount of power that it already wields.
The company has already inked a strategic partnership with the Constellation brand to develop CBD infused beverages. In addition to investing in CBD infused beverages, Canopy Growth has also confirmed it is working on more than 50 different products targeting opportunities in the edibles market.
Chemistree Technology Inc. (CNSX: CHM) is another attractive prospect for gaining exposure to Canada's burgeoning cannabis landscape. Ahead of edibles legalization, the company has continued to expand its footprint, having already set base in the U.S where it has made strategic investments to become a multi-state operator. The company is also in the process of doubling its production capacity to cater to the emerging opportunity around cannabis edibles.
 Choom Holdings Inc. (CNSX: CHOO) is positioned to reap big as the Canada cannabis marketplace receives a boost of edibles. The company has, in the recent past, embarked on an aggressive strategic growth agenda as part of its retail development strategy. The company has continued to strengthen its cannabis retail network with the opening of more licensed locations.
In the recent past, it has opened more than seven cannabis retail locations in Alberta and British Columbia. The expansion is part of the company's bid to establish the largest cannabis retail network ahead of cannabis edible legalization.