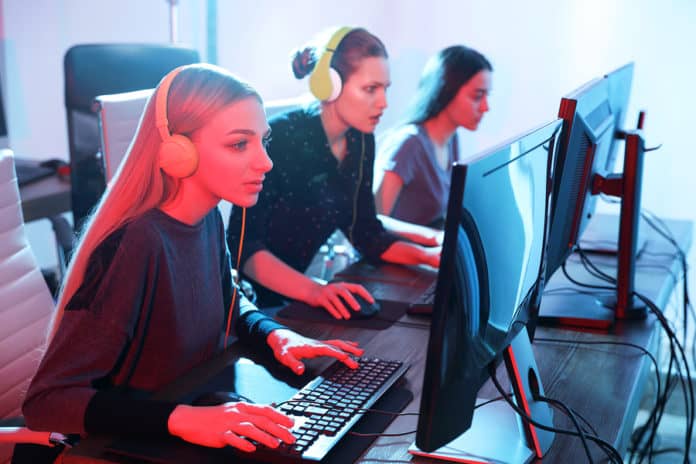 Canada gaming industry contributes about $3.7 billion to the country's GDP. The emergence and the rate at which electronic sports is growing could see the gaming industry account for a huge share of the GDP. Right from players earning millions of dollars in huge price pools to an influx in investments from media companies and big brands, eSports continues to take Canada gaming industry by storm.
Canada eSports Industry
Thousands of people filling arenas to watch their favorite gamers battle it out while playing some big gaming titles such as League of Legends and StarCraft is the latest trend in Canada gaming landscape. In addition, millions of people continue to view electronic sports tournament remotely via streaming sites
Given the number of people participating in the eSports phenomenon, revenues in the global eSports industry is poised to hit the $1 billion mark. Canada is one of the countries poised to contribute a big chunk of the revenues as it plays host to the third biggest video game industry.
However, Canada's eSports segment is still in the infancy stage compared to developments in the U.S and China. For instance, the country lags behind China, which boasts of many young eSports viewers at 67% compared to just 28% in Canada.
In addition, eSports in Canada appears to be gender based having already broken the barriers in mature markets of the U.S and China. Canada also seems to be lagging behind when it comes to arenas dedicated to eSports. Meltdown, which owns a chain eSports bars, has only two establishments in Canada compared to 16 in France.
Even though Canada is still playing catchup to the U.S and China, the country is well represented when it comes to cyber eSports athletes able to compete on the global scene. Stephanie Harvey from Quebec has helped put the country on the map, as a five-time world champion in video game Counter-Strike. The Toronto Defiant and Vancouver Titans are also eSports teams from the country, competing for a $1.1 million price money in Overwatch League.
Top Canadian eSports Stocks
As eSports industry continues to evolve in Canada, a number of companies are already providing exciting investment opportunities around the burgeoning segment.
Millennial (TSXV:GAME) is one of the companies that is making a name for itself in the sector consequently providing exposure to great investment opportunities. The company has positioned itself as a one-stop shop for branding, media rights, advertising and sponsorship in the fast growing segment. The company has already acquired Stream Hatchet to gain access to valuable big data in the eSports segment.
Enthusiast Gaming Holdings Inc. (TSXV:EGLX) on its part operates a network of websites devoted to video gaming. With over 80 websites, the company continues to attract more than 1 billion ad requests as the platform continues to attract over 75 million visitors every month. Enthusiast content is one of the most viewed in the US.
EPlay Digital (CSE:EPY) on the other hand is an ideal eSports stock for investors looking to gain exposure on the development of eSports and mobile games. The company also boasts of an eSports and sports game platform Big Shot, which brings sports fans together to create fantancy teams and create avatars.