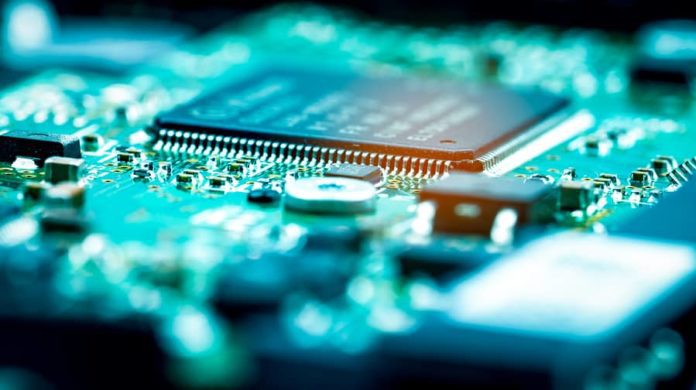 The tech industry has been one of the sectors with upside in the Canadian economy and despite the recent market crash several Canadian tech stocks still hold potential for investors. Usually, tech stocks are the first out and last in when there is a downturn. However, there are prospects of a possible market rally, and investors should eye tech stocks.
Although tech stock appears to be risky from the onset, deeper digging can reveal some deserving stocks for investors to buy. Tech stocks tend to have low costs compared to other businesses and most importantly some of their technologies are important especially during this COVID-19 pandemic.
Descartes experiencing growth amid coronavirus pandemic
For investors looking for exposure in supply chain management technology then Descartes Systems Group Inc. (NASDAQ:DSGX) could be an ideal pick. Industry overheads are quite low in this sector with massive upside in an industry that is becoming very important in the economy. currently, there is huge potential in this stock and it is likely to report exceptional results when it releases Q1 2021 results on May 27, 2020.
Despite the COVID-19 pandemic, the company has been growing its business. it has indicated that various freight forwarders such as E.T.H Cargo Services and Aqualine International have been using the company's cloud-based solution to enhance responsiveness to ocean cargo interruptions as well as in streamlining regulatory compliance and back-office activities. The company offers freight forwarding serves covering almost all major ports globally.
Real Matters among Canadian tech stocks poised for massive growth past COVID-19
Real Matters Inc. (OTCMKTS:RLLMF) is another tech stock that holds potential in the Canadian market.  The company offers mortgage appraisal services as well as insurance inspection in North America. Going forward there is a possibility of a housing market crisis due to the current downturn. This is a massive opportunity for Real Matters to leverage in the US and Canada.
The company has been performing and has received record orders in almost all of its business segments.  With federal rates bottoming this will be an opportunity for growth for the company as more people look to refinance their mortgages. The company's recent Q2 results saw a record increase in title and appraisal revenues of $14.6 million relative to last year's $2.8 million.
Blackberry  announces a partnership with the University of Windsor
Former smartphone manufacturer BlackBerry Ltd. (NYSE:BB) is another Canadian stock that is currently taking off. The company is a strong play in the cybersecurity sector and is poised to benefit more going forward as security becomes even more important. The company's exposure to the cybersecurity market is through Cylance which is an AI-based company.
The company has announced a partnership with the University of Windsor for creating and distribution of a cybersecurity curriculum for the institution's Master's program in Applied Computing. The company has also announced an expansion to distribution reach of its assets tracking platform, BlackBerry Radar, by bringing on board 12 new channel partners in the last six months that include two in Mexico.