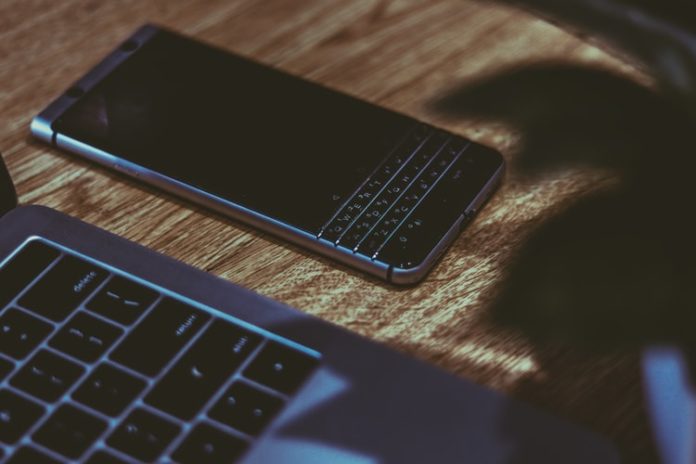 Canada is an artificial intelligence hub and during this coronavirus pandemic, some Canadian AI stocks have made a name for themselves. Although technology stocks such as AI stocks some of the first stocks investors avoid during a downturn some of the AI players in Canada have been proving otherwise. Artificial intelligence has become an enabler in most sectors such as healthcare, retail, security, manufacturing financial technology, and automotive. As result companies developing AI solutions are reaping big.
BlackBerry receives approval for the BlackBerry Government Mobility Suite
Among the Canadian AI stocks that have been rejuvenated in recent times is BlackBerry Ltd (NYSE:BB) following its transition from manufacturing smartphones into a software as a service company. The company is offering next-generation solutions in fast-growing verticals such as healthcare analytics and the Internet of Things (IoT) among others through AI. The acquisition of Cylance has helped the company grow in the provision of cybersecurity to other AI systems through the detection of attacks even before they happen.
The company announced last week that its BlackBerry Government Mobility Suite has received Federal Risk & Authorization Management Program approval. The mobility suite is an endpoint management solution operating on the cloud and the company specifically developed it for US government organizations for the protection of sensitive data that is either I transit or stored and it also permits secure browsing as well as access to various applications behind firewalls.
mCloud among Canadian AI stocks that have performed well despite COVID-19
Another Canadian AI stock that has made strides during this COVID 19 pandemic is mCloud Technologies Corp (OTCMKTS:MCLDF). The company is an AI and IoT specialists and it offers AI-driven mCloud solutions especially its AssetCare Platform that offers asset management capabilities designed for oil &gas, wind energy, and smart buildings.
The company indicated that in Q1 2020 it saw an increase of around 18% in assets relative to Q4 2019. mCloud recently introduced a new solution for helping retailers and restaurants in getting back to business amid the on-going coronavirus epidemic. The AI Company says that in the first three months of 2020 it grew its connected assets to around 48,672. The company is exploring more opportunities and as a result, it has extended its Connected Buildings AssetCare solution.
Kinaxis' RapidResponse solution enables companies to make quick decisions
Kinaxis Inc. (OTCMKTS:KXSCF) which is a provider of supply chain solutions has also made significant investments in machine learning and AI. The company has an AI-powered self-healing supply chain system that can detect supply chain discrepancies and help correct them. Some of the company's clients are leading companies.
Its RapidResponse system helps clients in the integration of various sections of a supply chain into one framework and also aids in decision making. Using AI and scenario analysis the company helps its clients in analyzing throngs of data for quick decision making. The use of RapidResponse takes around 4 to 6 months which is faster relative to conventional on-site software solutions.