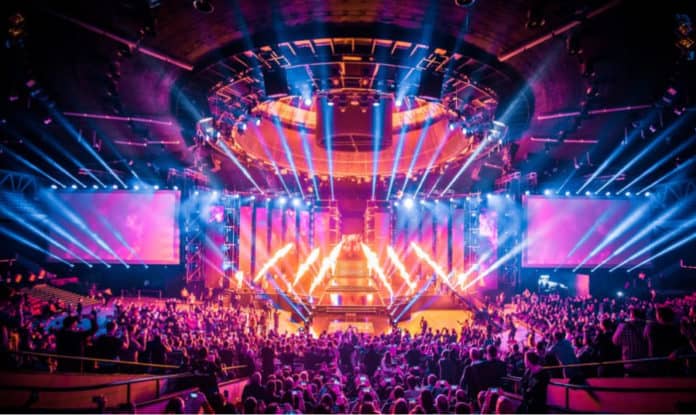 The global eSports market is growing at an impressive rate with revenues in the sector poised to clock the $1 billion mark for the first time in 2019. Data released by Newzoo indicates that 82% of revenues generated in the industry will come from brand investments from multinationals. Amidst the expected growth, so are Canadian stocks led by Axion Ventures Inc. (CVE:AXV), Enthusiast Gaming Holdings Inc. (CVE:EGLX), Millennial ESports Corp (CVE:GAME) providing excellent investment opportunities.
For those still in the dark, eSports is an emerging subset in the multi-billion gaming industry whereby people watch other people play video games. As millions of people watch games online so have tournaments, whereby viewers congregate to watch others play video games cropped up.
The lion's share of revenues generated in the fast-growing sector comes from sponsorship deals. Multinationals are increasingly endorsing players and venues engaged in esports as a way of promoting their brands. Some eSports tournaments have racked up to $25 million in winning sponsorships as well as appearance fees.
Newzoo study indicates that the lion's share of revenues generated in the sector will come from sponsorships at about $456.7 million. eSports media rights are on course to hit $251.3 million while merchandise and tickets, as well as game publisher fees, could bring in whopping $103.6 million.
One of the games taking the eSports sector by storm is the League of Legends whereby gamers are increasingly battling to be crowned the best in the world while also competing for $1 million in prize money.
Axion Ventures
Axion Ventures is a Canadian company that has seen its growth metrics and prospects edge higher as more people continue to embrace the eSports spectacle. The company has already released its first eSports game, INVICTUS: Lost Soul through its joint venture True Axion.
The Canadian company has a majority ownership stake in True Axion, a development company based in Hong Kong. As it stands, Axion Ventures remains well positioned to come up with new games to take advantage of the growing eSports spectacle. Its INVICTUS eSports game is already eliciting strong interest bigger than the mobile games industry average.
Enthusiast Gaming
Enthusiast gaming is a digital media company developing online games. The company is poised to be a big success in the eSports space as it continues to receive over 1 billion ad requests on its 80 video game websites. The company also boasts of over 150 million monthly visitors and extensive social media presence that it can monetize.
A plan to merge with J55 Capital and Aquiline Gamecock should allow Enthusiast Gaming to develop a huge presence in the eSports game sector.
Millennial eSports
Millennial eSports is a vertically integrated mobile gaming publisher that has embraced eSports with both hands. The company offers both virtual and live tournament platforms as part of its push for value in the eSports space. Its eSports arena in Las Vegas Nevada serves major clients like Amazon.
The company also operates mobile applications tied to the eSports spectacle. It also offers services related to video game production, promotion streaming, and broadcasting.
As eSports audience, size continues to increase, so should more companies come in and offer sponsorships as well as endorsements. By 2022, there will be more than 300 million frequent eSports viewers around the world. ESports companies should be able to monetize the audience to generate significant returns.