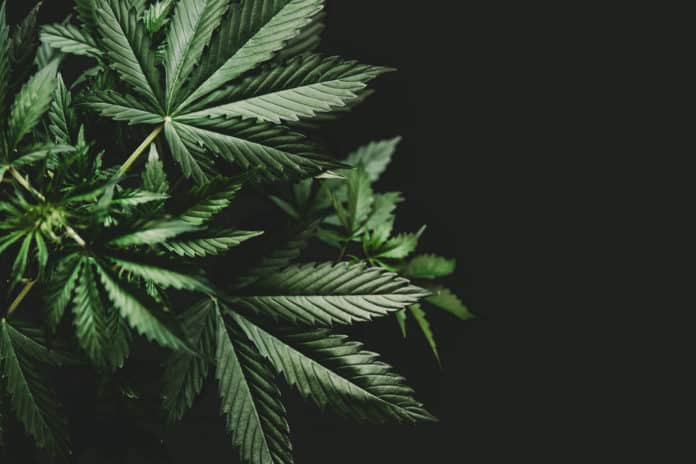 The cannabis industry is going mainstream thanks to an influx of investments. Recreational use legalization in Canada and some states in the U.S is a key development that continues to trigger cannabis marketplace expansion. With legalization rolling across North America and in other places around the world, cannabis is on its way to becoming a multi-billion dollar industry.
North America leads the pack when it comes to cannabis sales and investments, a trend set to continue thanks to favorable regulatory frameworks. In 2018, cannabis sales in the U.S and Canada clocked highs of $10.8 billion. Recent estimates indicate that sales could clock highs of $47.3 billion by 2027.
An increase in cannabis sales stems from an increase in investments into the sector that has helped Companies ramp up cannabis cultivation and production capacities.
Cannabis consumers also continue to fuel growth in the nascent industry. A study by new Frontier indicates that 58% of U.S consumers used cannabis at least once a week in 2018, thereby creating a huge market for a wide array of cannabis products. Millennials account for a considerable chunk of sales according to the study at 66%.
The fact that 46% of cannabis consumers prefer pot over alcohol affirms the ripple effect the plant is having around the world. The study also shows that 74% of consumers believe marijuana is much safer compared to alcohol. As more people continue to consume cannabis, so is the disruptive potential of the plant is becoming clear.
Cannabis acceptance more so in North America, explains the influx of investments into the sector. Both retail and institutional investors are increasingly shifting their holdings into the sector in pursuit of investment opportunities.
Cannabis investments more than tripled in 2018, driven by legislative changes in North America that continue to spur cultivation and production. Recreational use legalization in Canada as well as at the state level in the U.S triggered an influx in investments targeting companies engaged in the cultivation and processing of the plant.
Growing Cannabis Investments
Cannabis-focused companies raised more than $13.8 billion in 2018 in funding rounds, compared to just $3.5 billion raised in 2017. Investments continue to rise in both the public and private sectors. As of 2014, the amount of cannabis investments in the public sector stood at $59 million before surging to $9.8 billion as of the end of 2018. In contrast, cannabis investments in the private sector stood at $89 million as of 2014 and rose to $4 billion as of 2018.
An increase in cannabis investments has also led to an increase in the average deal size. For instance, the average cannabis investment rose to $23.6 million as of 2018 from $8.1 million the previous year. Whenever a company in the sector raises $100 million and starts deploying the same to bolster its competitive edge, other companies have had to follow suit as the race for market share heats up.
A spike in cannabis investments could as well be attributed to big alcohol and tobacco companies rushing to take stakes in the sector. The fact that consumers are increasingly shunning alcohol and tobacco in favor of cannabis products has forced the Companies to try and diversify their product line by pursuing companies offering CBD infused products and beverages.
Constellation Brands forked out $4 billion for a stake in Canopy growth, one of the biggest cannabis brands. Denver Brewer Molson Coors and hydropethecarry have since inked a strategic partnership to pursue opportunities on the development of non-alcoholic cannabis-infused beverages.
Investments in the cannabis sector can only continue to grow as demand for CBD products for both medicinal and recreational use continues to rise. With the market expected to generate $23.4 billion in sales by 2022, investments in pursuit of market share and shareholder value in the sector can only continue to rise.
ArcView Market Research in research note is projecting $16.9 billion worth of global consumer cannabis spending in 2019. Legalization of cannabis in various U.S states as well as other countries should be the biggest catalyst behind increased spending in 2019. For instance, in the U.S New Jersey and New York are on the verge of legalizing cannabis use, hot on the heels of Michigan voters legalizing recreational use late last year.
With the Global marijuana market size posed to reach highs of $66.3 billion by 2025, some markets are likely to account of a huge chunk of the sales given the rate at which they are growing.
Cannabis Market Attracting huge Investments
The U.S is arguably the biggest cannabis market in the world as the legalization of medicinal and adult use is poised to create $86 billion in additional tax revenue by 2025. Liberal California is the biggest cannabis marketplace in the U.S with sales in the state poised to exceed the $5 billion mark by the end of the year.
While much of the cannabis growth in the U.S comes from California, 33 states have already legalized marijuana led by conservative Utah and Oklahoma. Investors pouring more than $10 billion into the sector in 2018 resulted in the creation of more than a quarter a million jobs devoted just to handling the marijuana plant.
Canada comes second as the second biggest cannabis marketplace in the world. The country became the first among the G7 nation to legalize recreational use in 2018 consequently creating one of the biggest markets in the world.
Legal cannabis spending in the country is on course to grow by 44% from $569 million as of 2018 to nearly $5.2 billion by 2024. According to ArcView Group CEO Troy Dayton, cannabis is poised to reshape the cannabis investment landscape on becoming the largest country in the world to legalize recreational use.
Adult use spending in Canada is poised to skyrocket to $4.8 billion by 2024 from $112.5 million as of the end or 2018.
Outside North America, Germany's cannabis market is ranked third as it continues to grow at an impressive rate on overcoming previous bureaucratic hurdles. The country plays host to the biggest medical cannabis marketplace, in the trading block. The market is poised to reach $2.7 billion in sales by 2023. Several North America companies including Aurora Canopy growth and Tilray supply cannabis products to the German market.
Other big cannabis marketplaces in Europe include the U.K valued at about $1 billion and poised to be worth $2 billion by the end of the decade. Austria, Holland, Poland, Croatia, and Switzerland also account for a huge chunk of cannabis sales in the region
European medical cannabis market is projected to grow to nearly $8 billion by 2023. Total sales in 2018 totaled $316 million a shadow of what North America generated.
Latin America is one of the biggest and fastest cannabis marketplaces in the world. Brazil being home to the largest number of cannabis users at about 4.2 million, has the biggest market potential. Mexico, Colombia, and Uruguay are some of the countries that continue to enjoy robust growth in the cannabis sector.
A new report indicates that Latin America pot market could be worth $9.8 billion as it continues to attract huge investments.
The Largest Cannabis Investors
Investments are increasingly streaming into the cannabis sector, given the sector's potential when it comes to value generation. Cannabis startups attracted record investments in 2018 a trend poised to continue as more people continue to embrace the plant. A report by Pitchbook indicates that venture capitalists poured over $880 million into the sector across 139 deals.
Some of the largest investors include those solely focused on the legal cannabis industry as well as those that have diversified their investments into other sectors. For instance, Casa Verde Capital, located in Los Angeles, and Altitude Investment Management, invest solely in the cannabis sector.
Private equity firm Privateer Holdings accounted for one of the biggest investments in the burgeoning sector on investing $100 million. The firm has diversified its investment in the sector, targeting the likes of Leafly, which is an app that helps consumers find cannabis products. Tiger Global Management on its part has extended its investments beyond the cannabis sector.
MedMen Capital is another equity firm that has set sights on the cannabis sector in pursuit of opportunities. Upon raising $99.2 million, the fund embarked on an investment spree targeting cannabis dispensaries in California, and New York as well as cultivation facilities in Colorado and Nevada. The firm has also completed equity stake acquisition in MedReleaf in Canada.
Arcview Group is another big investor in the cannabis sector, having funded over 100 companies and invested over $100 million. Poseidon Asset Management has raised over $25 million and invested in 40 cannabis businesses in the process. Its cannabis investments are currently in the U.S, Canada, and Europe.
Generous with investments, Phyto Partners is known to spend between $500,000 and $750,000 on cannabis investments. The firm completed a total of 3 deals in the cannabis sector last year. Altitude Investment Management completed a total of 7 cannabis deals closely followed by Casa Verde Capital and Salveo Capital that completed six cannabis investment deals each.
Resources: