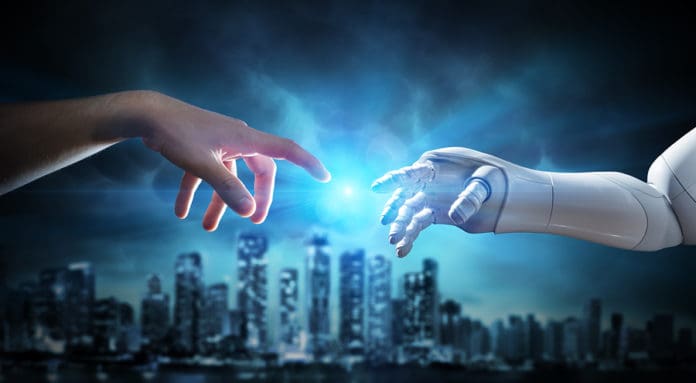 The artificial intelligence (AI) industry is one of the fast-growing segments in Canada today and it has a myriad of applications. Applications of Ai range from consumer electronics, research, health sector, and autonomous vehicles. This powerful technology is transforming various sectors with strong algorithms that can sift through tonnes of data to provide significant insights. Companies such as Salesforce (NYSE: CRM), Shopify (NYSE: SHOP) and Kinaxis Inc. (OTCMKTS: KXSCF) are among the leaders in the AI industry in Canada.
Canada enhancing investment in AI companies
The industry has continued to grow because of massive investment from the government and partnerships in the private sector. It has huge potential in the industry that is why it has been experiencing massive investments in recent times. According to results released by L-Spark an accelerator based in Ottawa, SaaS companies in Canada have received capital investments of around $5.13 billion this year. Some of the AI companies that have received significant investment this year include Hootsuite, Coveo, and Element AI.
On average the deal size in the companies hit $43 million increasing from $10.3 million in 2018. Although the number of deals in the industry declined this year saw capital investment in the industry surpassed $5 billion representing an increase of $3.51 billion compared to 2018. Ontario had the highest volume of SaaS deals followed by British Columbia and Quebec.
Scale AI selects Ravel by CF for a strategic digital program
AI is expanding on all fronts including real estate. In this regard, Ravel by CF has announced that it will co-fund Scale AI's strategic digital program. With the support, Ravel by CF will be able to speed up its pursuit of innovative solutions for retailers as well as enhanced the development of new AI solutions.
This investment authenticates the work of Ravel by CF in retail tech and also enhances the mission of Scale AI in enabling projects positioning Canada as a leader in AI and applied AI. With collaboration, they will be able to create around 70 jobs and help retailers to compete globally. Equally, it will enable the creation of a personalized shopping experience for consumers. Ravel b CF will be the first real-estate innovation partner to use Ai to enhance the consumer experience.
Canada focusing on patenting AI innovations  
Canada has invested heavily in the AI industry and as a result, their innovations require patenting. Most of the patents so far filed have been because Canada is one of the technologically advanced economies globally and also because of its leadership position in developing AI. Recently Fasken and Intellectual Property Institute of Canada (IPIC) held a webinar on patenting AI.  The seminar focused on advanced patent prosecution strategies for filing AI-related patents.
Fasken hosted the seminar at its Toronto office but they webcast it to the Calgary, Montreal, Ottawa, and Vancouver offices. The seminar sought to give attendees insight and understanding of intellectual property as well as execution strategies of AI-based patents. Similarly, the seminar highlighted the changing landscape and current trends in the AI industry. Also, the seminar discussed the possibility of AI-based systems taken as inventors under the patent arrangement.