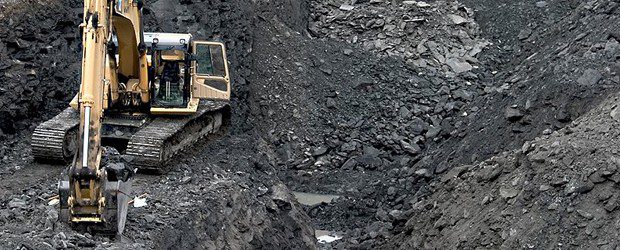 Canada's mining sector is under immense pressure. Stock downgrades have come into play on investor sentiments edging lower in the face of middling commodity prices. Concerns over global economic growth and trade tensions are some of the tailwinds that have taken a toll on the sector.
Amidst the tailwinds, Gold stocks have continued to outperform the sector. This is in part because Gold tends to elicit keen interest in times of uncertainty. Newmont Goldcorp Corp (TSE:NGT), Barrick Gold Corp (TSE:ABX), and Eldorado Gold Corp (TSE:ELD) are some of the gold stocks eliciting strong interest. North American Palladium Ltd. (TSE:PDL) and Lundin Mining Corporation (TSE:LUN) are the other Canadian mining stocks worth paying attention to.
Newmont Goldcorp
Newmont Goldcorp stands out because of its stable balance sheet as well as a solid record of accomplishment when it comes to returns. The stock is already up by more than 15% as it continues to outperform in uncertain economic climate.
A 1.62% dividend yield should excite income-focused investors. In addition, the company boasts of a 40.4% three-year earnings growth rate. With gold prices, showing signs of surging higher, this might as well be an ideal pick for long-term passive income.
North American Palladium
North American Palladium is a Canadian mining company that provides exposure to Palladium. A strong track record with an earnings growth of 223.8%, last year, affirms the company's growth metrics in the mining sector. The company boasts of a 55.5% average growth rate with a 25% return on equity, which is slightly higher than that of the TSX index.
The stock is currently trading at a discount after a deep pullback from 52-week highs. Low market fundamentals such as a price-to-earnings ratio of 4.6 and a P/B of 1.1 times books makes it cheap stock relative to its long term prospects. In addition, the company boasts a 3.55% dividend yield ideal for generating passive income.
Lundin Mining
Lundin Mining is an ideal pick for investors looking to broaden their exposure in the Canadian mining sector. The company has made a name for itself on the mining of Copper, Zinc, and nickel. A 28.8% earnings growth makes it a high growth option in the mining sector.
A 1.89% dividend yield is also on offer, suitable for portfolios focused on passive income. With $700 million in net cash, Lundin Mining remains well positioned to pursue strategic initiatives in pursuit of growth in the mining sector.
While the three stocks show tremendous potential, one cannot dispute the fact that Canada's mining sector is in turmoil. Traditional avenues of finance have dried up, which explains the reduced numbers mergers and acquisition. The underperformance comes on investors fleeing to other sectors such as cannabis.
"It is clear that the industry as a whole is not in good shape. We see the industry touring with survival style mergers and acquisitions, and again neglecting the requirement to continue to invest in the future," said Barrick chief executive Mark Bristow.