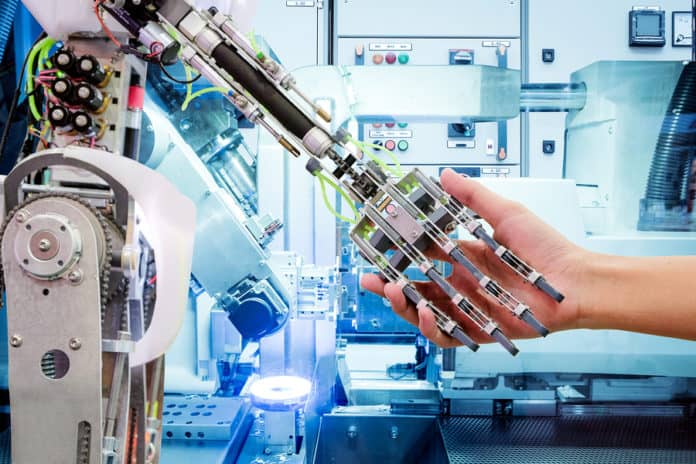 Canada has, without a doubt, made impressive progress on the development of revolutionary technologies key among them artificial intelligence. Years of research and development has seen the country emerge as a hub for big data analytics thanks to millions of dollars in investments from tech giants. It thus does not come as a surprise that the likes of Descartes Systems Group Inc. (TSE:DSG), Open Text Corp (TSE:OTEX), Kinaxis Inc. (TSE:KXS) continue to elicit strong interest from investors.
Tech Patents Standoff
Amidst the strides made on big data analytics, reports that Canada may not be home to a good chunk of the machine learning patents raises serious questions. According to the Center for International Governance and Innovation, only fewer than half of the 100 machine learning patents belong to Canadians.
The fact that multinationals such as Google and Microsoft own the rest is not going well with the public. Most of the innovations are the work of researchers as well as professors from public universities whose salaries are paid by taxpayer's money.
The government has also financed a number of artificial intelligence research, only to see multinationals claim ownership to patents and final work. Canada has also lost big on crucial Intellectual properties on universities signing agreements that have seen them hand over fruits of valuable research work to tech companies. The practice has turned Canadian startups into subsidiaries of big foreign corporations.
"We sell our IP, our ideas, our AI research before it is in the market. If you sell it then, you sell it for as cheap as it could be," said Jim Hinton (no relation to Geoffrey), a Waterloo, Ont.-based intellectual property lawyer and consultant.
Critics believe it is high time the government changed tack and instead of pouring more cash into research to focus on commercialization. Going forward focus according to the critics should be on converting lab work into actual work.
There are also calls for the creation of a government-backed IP collective for protecting any publicly funded research and development. The sovereign patent fund will also go a long way in monetizing the innovation assets. Japan and South Korea are some of the countries that have successfully protected crucial patents with this method.
Canada Tech Stocks
Amidst the calls to protect Canadian artificial intelligence patents, Kinaxis should be on top of any investment portfolio for gaining exposure to the country's tech sector. The provider of supply chain management, sales operation software is one of the companies making good use of AI technology.
Kinaxis is leveraging AI technology to help improve the predictive capabilities of its sales operations and planning software. Since going public in 2014, the stock has gained more than 400%
 OpenText Corporation is another diversified tech company taking the Canadian tech space by storm as a provider of a variety of enterprise software solutions. The company is using Artificial Intelligence in its solutions to help companies digitize processes as well as supply chain operations.
In the recent quarter, OpenText Corporation grew its revenue by 5%, keeping up the trend of steady growth. The company has also increased its dividend offering by 15%.
Summing up the top three tech stocks to watch out for is Descartes Systems, a global provider of federated network and global logistics technology solutions. Over the last ten years, the company has grown its earnings at a compound annual growth rate of 15%. Earnings are poised to grow by 25% over the next few years.