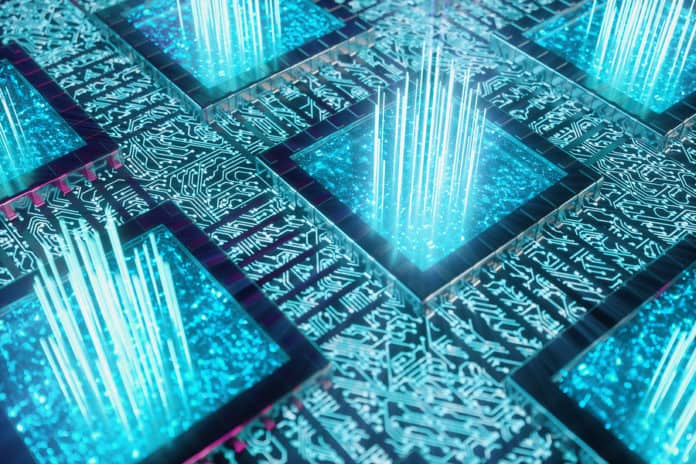 Artificial Intelligence as a service (AlaaS) is one of the fastest-growing facets around machine learning technology. Growing investments from tech giants targeting revolutionary technology is one of the reasons why the AlaaS is poised to give rise to a $77 billion market by 2025. Growing at a 56.7% CAGR, AlaaS is poised to give rise to exciting opportunities for growth.
What is AlaaS?
Artificial intelligence as a service refers to the offering of artificial intelligence outsourcing. This way, people can enjoy the full benefits of the technology without having to spend too much money to come up with similar solutions. In addition, AlaaS makes it possible for everyone to leverage AI regardless of their level of technical skills.
One of the key areas where artificial intelligence as a service is poised to have a significant impact is on cloud computing. Cloud-based solutions on offer as a service are increasingly cropping up given the strong demand in the market.
Currently, there are cloud AI service providers that are providing hardware able to perform various AI tasks. Instead of people investing vast sums of money on such AI hardware and software, AlaaS is slowly turning out to be an alternative.
Machine learning which involves the training of machines is a key segment of the AlaaS market. Other key segments include computer vision as well as natural language processing. Machine learning is the fastest-growing segment owing to the growing demand for artificial intelligence in industries to enhance efficiency and optimization of production processes.
Similarly, the IT telecom sectors look set to dominate the global artificial intelligence as a service market. This is in part because of an increase in IT expenditure. Reliance on technological advancement for workflow optimization also continues to fuel Artificial intelligence as a service in most IT departments.
When it comes to growth by region, North America is likely to affirm its dominance when it comes to AlaaS market share. The dominance stems from the fact that the region plays host to some of the biggest tech companies that are investing vast sums of money on AI. The likes of BlackBerry, Google and Shopify have already unveiled a series of AI solutions for enhancing internal operations.
Canada Top AI stocks
BlackBerry Ltd (TSE:BB) is one of the company well positioned to benefit from the rapid growth of AlaaS. The company has made strategic investments all in the effort of leveraging of AI to enhance its cybersecurity solutions. In return, the company should be able to offer such solutions at a fee, which is relatively cheap as opposed to companies and businesses as well as individuals having to come up with their own AI-powered cybersecurity solutions.
Shopify Inc. (TSE:SHOP) is another Canadian company that is betting big on artificial intelligence technology. The cloud-based platform is already leveraging the machine learning technology to help businesses use its platform. The company is using the technology to help its clients detect fraud on its e-commerce platform as well as reduce costs.
Kinaxis Inc. (TSE:KXS) on its part if leveraging artificial intelligence technology in a bid to enhance supply chain processes. In return, the company is hoping the technology will help boost the efficiency of its software by enhancing predictive capabilities in supply chain processes.