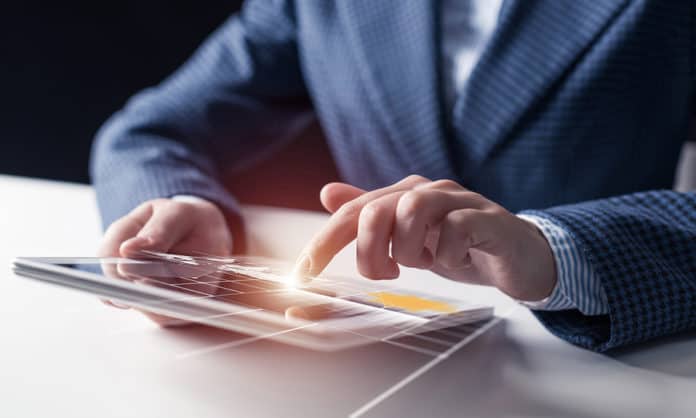 The COVID-19 pandemic has hit most industries this year but the tech sector has held up well and Canadian Tech stocks are showing massive upside. Most tech stocks are hitting new highs even as the wider Canadian market continues to struggle.
Lightspeed among fast-growing Canadian tech stocks
Lightspeed POS (TSX:LSPD) is one of the Canadian tech stocks that is rapidly growing. The company offers point-of-sale solutions and in the last 12 months, it powered transaction volume of around $22.3 billion in more than 100 countries.  With economies reopening the company expects demand for its services to surge.
The stock is trading close to its four-month high which is an attractive valuation. Lightspeed has a presence in several regions and that will be key in driving recovery from the COVID-19 pandemic. Its top line has been growing considerably and since it is a one-stop-shop platform it is more appealing to clients.
BlackBerry turning into a pure-play software company
Another tech stock with huge potential currently is BlackBerry Ltd. (NYSE:BB). The former smartphone giant is nowadays a pure-play cybersecurity software company. The change in strategy has seen the company reinvent itself and currently it is among the hot prospects in the tech sector.
With remote working becoming a norm, cybersecurity has become more important than ever. The company's software solutions help in protecting against hacking. For instance, its QNX platform is used in more than 150 million vehicles globally.
Recurring revenue stream model helping Open Text grow
Open Text (NASDAQ:OTEX) is also another stock with massive potential. The company offers s collection of Enterprise Information Management solutions. It creates cloud and digital infrastructure for its customers to help them manage data. The company boasts more than 100,000 clients that include governments and large corporations.
The company runs a subscription model generating more than 80% recurring revenue thus its revenue stream is predictable. Its recurring revenue model led to a 14% YoY quarterly growth. Its Cloud Services and Subscriptions division witnessed a growth of 42%.