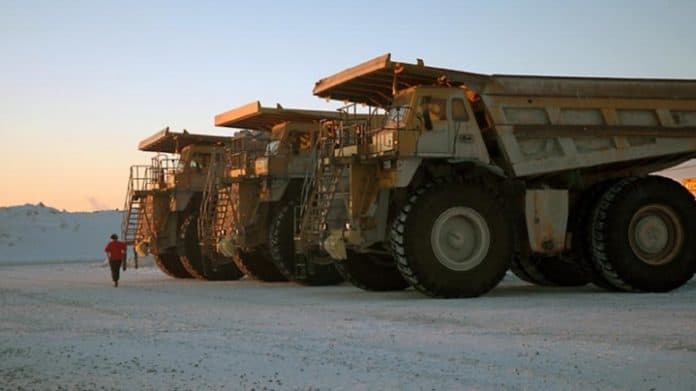 This year equity markets have experienced significant volatility but Canadian mining stocks have held up well with most surging to new highs. Here are some Canadian mining stocks exuding potential and offering massive opportunities for investors.
Newmont among Canadian mining stocks benefiting from high gold prices
Newmont Gold (NYSE:NEM) has performed exceptionally this year thanks to rising gold prices. The company operates 12 mines and two joint ventures that are estimated to produce around 6 million gold ounces annually from 2021 through 2024 with improving costs. Updates from recent results release show that the company's all-in sustaining costs were $1,015 per gold ounce against the price of gold of $1,789 which shows the upside for massive profits.
B2Gold stock up over 100% since mid-March
One of the stocks that have performed exceptionally this year is B2Gold (NYSE:BTG) which is up more than 100% since mid-march lows. B2Gold is one of the profitable companies and has continued to grow its earnings.
In just a year the company has grown its EPS from $0.085 to around $0.32. Its revenue and earnings before interest and tax have been growing with EBIT changing from 26% to 45%. The exceptional growth of its EPS is an indication that the company's operations have reached an inflection point.
Alamos upgraded to "Buy"
Another Canadian mining stock that is having a huge upside is Alamos Gold (NYSE:AGI) which has almost doubled since the March dump. The company seems to an attractive pick and recently was upgraded to a "Buy" (Zacks Rank #2). The upgrade reflects a rising trend in its earnings estimates which implies that the company's underlying business is improving.
In its recent quarterly earnings released on April 29, 2020, the company reported EPS of $0.08 which topped consensus estimates by $0.03. Its revenue for the quarter grew by 13.3% to $176.90. Analysts expect earnings per share for the company for the FY2020 to be $0.33. Alamos will announce Q2 2020 financial results on July 29, 2020.