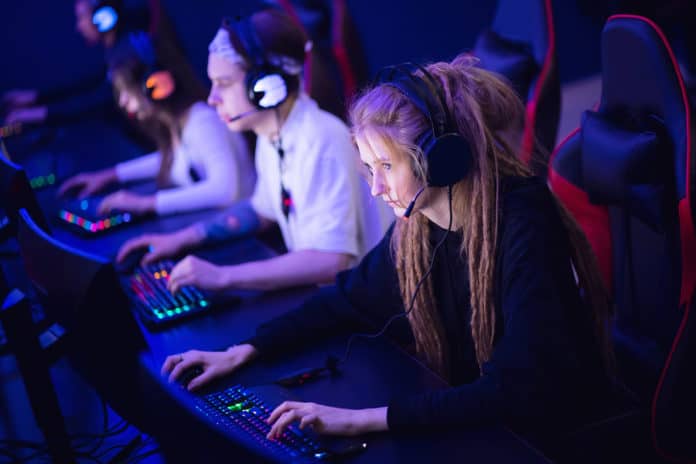 The esports industry has been growing fast and various Canadian eSports stocks have been positioning themselves to benefit from this growing sector. Interestingly the COVID-19 pandemic might have accelerated the growth of the sector. The eSports industry has been doing well during the COVID-19 pandemic because players can compete remotely and viewership has also surged now that conventional sports have been suspended. Because of the massive potential the industry yields various Canadian eSports stocks have positioned themselves to emerge as leaders even after coronavirus.
ePlay partners on COVID-19 campaign
One of the Canadian eSports stocks that have been busy this coronavirus period is ePlay Digital Inc. (OTCMKTS:NWKFF) The company in collaboration with comedian Howie Mandel has created a series of games that players can play to support frontline and healthcare workers in the fight against the coronavirus pandemic. Howie who is also a host of America Got talents show and ePlay launched the Breakout the Masks campaign and also the Howie's Games project.
The company is also working with Direct Relief to raise money to fight COVID-19. Some big names such as Amazon.com Inc.'s (NASDAQ:AMZN) Amazon Web Services have also joined the charity campaign to get personal protective equipment to front line healthcare workers. One of the games the company launched is candy crash like and it is called "Outbreak."
Torque Among Canadian eSports stocks thriving this COVID-19 period
Torque eSports (OTCMKTS:MLLLF) is also among the Canadian eSports stocks that are making a name for itself as it tries to pull more eSports viewers.  With lockdowns, people are staying at home, and streaming services and other online platform s are providing entertainment. Esports and online video games segment have grown significantly and in March game spending was around $10 billion. This has attracted broadcast companies such as ESPN that is showing eSports.
For instance, last month Torque eSports's Race All-Star Series was broadcast on ESPN2. This was after the company became the first to stream live an eSports race in March. With COVID-19 dragging Torque is expected to get more viewers. The company has launched various virtual races such as Formula 1 and NASCAR.
Enthusiast gaming nails deals with Checkmate gaming and Smash.gg
Similarly, Enthusiast Gaming Holdings Inc. (OTCMKTS:ENGMF) is consolidating its position and has announced the signing of deals with Smash.gg and Checkmate Gaming. Smash.gg is a top esports platform with a large community and grassroots-driven events. On the other hand, Checkmate Gaming prides itself on competitive online tournaments, ladders, and challenges in the gaming community.
This is a great opportunity for Enthusiast Gaming to take advantage of its huge platform and partnerships with various advertisers and brands to monetize the CMG and Smash audiences. The two companies will add new communities of more than 400 combine pageviews annually to the Enthusiast media platform. This will be a 5% increase in the company's total views across the 900 YouTube channels and 100 websites.