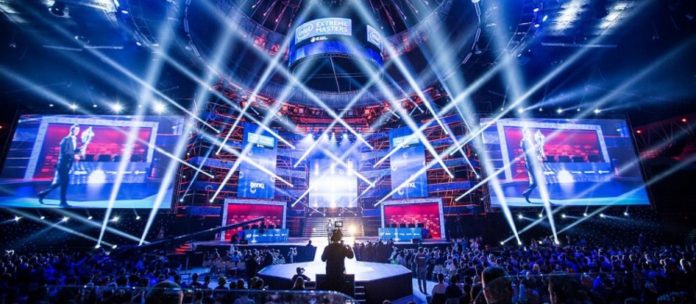 The Canadian eSports industry has held well during this coronavirus pandemic and as a result, various Canadian eSports stocks have made a killing in terms of user growth. This is due to social distancing restrictions and the suspension of conventional sports and now people have turned to esports for entertainment. Players can participate remotely and eSports enthusiasts and fans can watch through various platforms such as YouTube and Twitch.
YDX Innovation among Canadian eSports stocks growing user based during COVID-19
In a show of how popular eSports have turned the recent YDX Innovation Corp's (OTCMKTS:YDRMF) ninth Dota 2 Invitational Tournament season was watched by more than 200,000 unique viewers. There were more than 155,000 watched content hours with total viewership across Social media platforms, Reddit and Twitch among other sites reaching 828,000. The three-day event was watched in 14 countries and was commentated in three languages Russian, Portuguese, and English.
Beat Gaming which is a leader in PC and quality gaming peripherals with sponsorships by Corsair and Twitch produced the online event. 4Zoomers won the tournament and took home $10,000 plus $2,500 to be donated to charity. The event also generated CA$3,200 that went to the Canadian Red Cross and two coronavirus programs that offer food to people during a crisis. Daniel Japiassu, YDX Innovation's CEO stated that this was a great collaboration between the company and Beat Gaming.
Ubisoft to introduce North America's Rainbow Six League
Ubisoft (OTCMKTS:UBSFY) recently released details of its new Rainbow Six Esports North American League expected to commence on towards the end of June this year. The league will feature Canada and the US as the regional divisions and also a refurbished path to pro-level meant for fostering upcoming teams in North America.
Canada will join the Rainbow Six Esports league for the first time through its division that will consist of four teams. The teams will compete virtually in lockstep alongside the US division tournament timetable. Rainbow Six will also have a Challenger League which will be an online league accessible to eight teams per region. The company's introduction of a North American Leagues is part of its new regionalized system representing a change for the eSports landscape.
Enthusiast Gaming partners with ZHU in a charity concert
Another Canadian eSports stock busy with organizing events is Enthusiast Gaming Holdings Inc. (OTCMKTS:ENGMF). The company has entered a partnership with ZHU for content creation. The companies will partner to promote the new single of ZHU, "ONLY." The company will host this through a live concert that will feature the American electronic star alongside Luminosity Gaming Fortnite House and content steamer Harley Fresh.
ZHU and Harley will perform their DJ sets in the three-hour charity stream that will feature Luminosity Gaming Fortnite House members in a kickoff show. Fans will get a chance to interact with the artist in a live session. Proceeds of the concert will go into MusiCares COVID-19 Relief Fund.