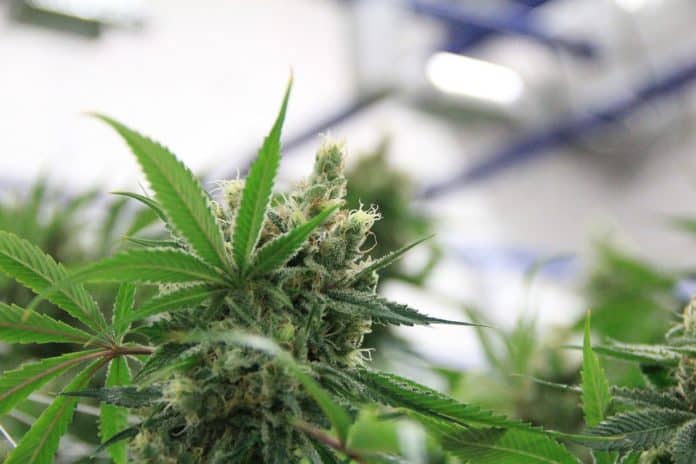 Canadian cannabis stocks have been facing a myriad of challenges since the legalization of marijuana in the country. One of the biggest challenges for operators has been regulatory issues with Health Canada and slow licensing of retail dispensaries. The slow process of licensing dispensaries has hamstrung operators and the COVID-19 pandemic just deepened the problem.
The pandemic has caused several stocks to plummet with some on the verge of insolvency. But some Canadian stocks have been ensuring they remain afloat during the pandemic and post-COVID they are likely to thrive.
Cronos is one of the Canadian cannabis stocks that didn't embark on an acquisition spree
One of the Canadian cannabis stocks that seemed to have gotten its strategy right is Cronos Group (NASDAQ:CRON). Despite strong financial support from cigarette maker Altria Group (NYSE:MO) the company didn't embark on an acquisition spree like other operators. The company has been producing cannabinoids effectively and cheaply through a partnership with Ginkgo Bioworks through biosynthesis.  This gives the operator an edge over competitors.
The Company has launched a range of cannabis derivatives that include vaporizer devices and Spinach and Cove brands, as well as, Peace Natural branded vaporizers. In the first quarter, the company reported a 55.5% YOY net revenue growth to CA$8.4 million with operating losses being around CA$45.1 million. In Q1 it earned 25% of its revenue from the US market despite pot being illegal at the federal level which is an indication that once the US legalizes pot it will be a huge market.
Aphria producing consistent profits
Aphria (NYSE: APHA) has been a shining star in the Canadian cannabis sector and it is among the operators to consistently report positive EBITDA in an industry where profitability has been elusive. In April when the company reported its Q3 results, it was the third time it recorded positive earnings in four quarters. Net sales increased by 19.7% to CA144.4 million.
The company is in a strong cash position despite using around CA$124.4 million in operations in the last nine months it still has cash of around CA$515.1 million. Aphria got a significant amount of revenue from its Germany distributor CC Pharma earning around CA$86.7 million. Therefore despite the issues created by the pandemic the company has adequate cash to whether downturns of the pandemic.
Canopy has enough cash to survive COVID-19 induced challenges
Canopy Growth Corp (NYSE:CGC) stock has been battered dropping 28% from its highs at the beginning of the year but its fundamentals are still strong. Its Q4 2020 financial results were disappointing with a huge net loss. The bottom and top lines were also dismal compared to the quarter before leading to the company withdrawing its guidance for a positive EBITDA.
However, despite this, the company has a huge cash stockpile compared to other operators thanks to backing from Constellation Brands (NYSE:STZ). Most importantly its new CEO David Klein has Canopy moving in the right direction. For Canopy, its challenges have been associated with the COVID-19 pandemic and retail issues but the situation is improving which could boost sales.