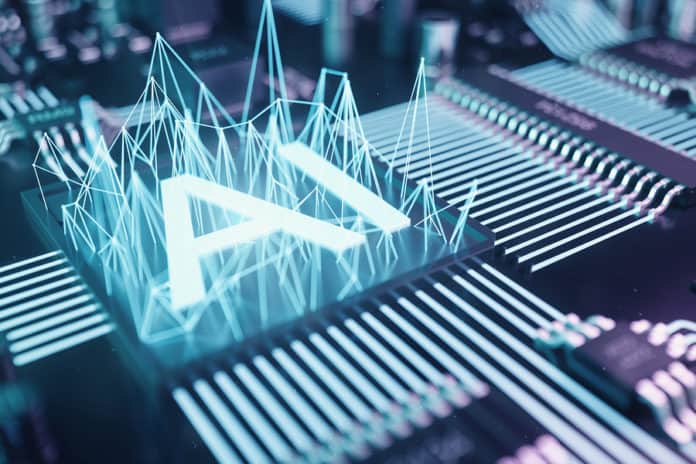 Canada is increasingly becoming a hub for artificial intelligence Innovation and development. Amidst an influx of investments, a lack of regulation to govern the burgeoning sector poses significant dangers. Amidst the lack of regulations the likes of BlackBerry Ltd (TSE:BB) Kinaxis Inc. (TSE:KXS) and Royal Bank of Canada (TSE:RY) continue to provide exciting investment opportunities.
Need For Ethical AI
For investors to continue reaping returns from AI investments, Canada may have to borrow a leaf from the European Union in a bid to enhance ethical artificial intelligence. The EU is increasingly becoming a global leader in the monitoring of AI focused companies.
The introduction of the General Protection Regulation is the first piece of regulation that the EU hopes to use to spur ethical AI innovation. The regulations seek to ensure that no AI technological development goes unchecked as a way of protecting people's rights on data handling.
The passing of the regulations comes on growing concerns that AI could pose severe ethical challenges when it comes to transparency responsibility and accountability. Cases of AI algorithms being found guilty of bias and discrimination is not something new. Canada has so far lagged in acknowledging the societal impacts that AI technological innovations pose if left unchecked.
However, a push for ethical AI is gaining momentum in Canada as the government comes to terms with the detrimental impacts of the technology. Prime Minister Justin Trudeau and his French Counterpart Emmanuel Macron have already reiterated their commitment to promoting human rights approach about artificial intelligence.
Canada needs to move with speed and implement a new set of guidelines to spur ethical AI. Gone are the days when people could rely on tech giants to iron out the flows of emerging technologies in the wake of Facebook and Amazon scandals.
Top AI stocks
Amidst the lack of regulations to enhance ethical AI, BlackBerry is one of the best plays for gaining exposure to Canada's burgeoning AI sector. The cybersecurity giant is fresh from acquiring Cyclance a well-regarded artificial intelligence and cybersecurity company. Cyclance should aid in the development of BlackBerry Spark, billed as the next secure platform for the internet of things.
Royal Bank OF Canada is another company betting big on AI and an ideal pick for gaining exposure into the sector. The financial giant has turned to AI as it seeks to drive improved profitability. Nomi is one of the AI-powered tools that the bank has developed that allows retail customers to manage their finances better.
Royal Bank is also leveraging artificial intelligence technology on the development of a personalized service for its Wealth Management segment. The use of AI to boost profitability is one of the reasons to remain bullish about the bank's long-term prospects.
 Kinaxis is already up by more than 10% for the year after announcing it is working on applying AI technology to detect trends in operational data. The company is planning to use the technology to enhance supply chain processes to boost the efficiency of companies that use its software.