RESAAS Signs Joint Venture With San Francisco Title Technology Company to Tokenize every Property in the United States, backed by Investment Bank US Capital Global to Raise Up To $7 million USD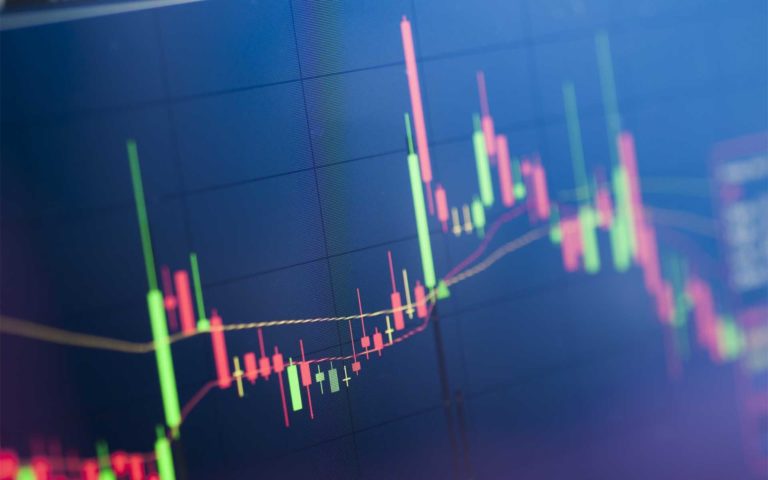 BREAKING NEWS UPDATE:
July 31, 2018 – RESAAS Services Inc. (TSX.V: RSS, OTCQX: RSASF)
Every single day deals are lost because agents, brokers, franchises, and MLS don't talk to each other. RESAAS Services Inc. (TSX.V: RSS, OTCQX: RSASF) are using the power of the Blockchain to solve this problem.

The success of the real estate sector lies upon four main pillars; Agents, Brokers, Major Franchises and Multiple Listing Services (MLS). Communication between these disparate entities can decide whether a building sells or not. The problem is that there is no easy way for each pillar to easily speak and share information that could be vital.
This has created unforgivable inefficiencies within the market and it is hurting everyone. Let's say that you want to sell a house. The first person would need to speak to would likely be an agent. They have extensive knowledge of your local area and will know how to market your property to get you the best price possible. The problem is that they then need to seek out buyers.
The agent then has to reach out to other members of their brokerage or Franchise and vet the listing before preparing to upload it to an MLS. This process could take months as there are hundreds of different MLSs of various sizes out there and agents are often communicating using a variety of social media and email services that aren't designed with retail in mind.
The effects of this inefficiency are astounding. Not only does it mean that both the customer and the company incur significant costs but it means that the listing may lose value. Things can change rapidly in the real estate market and conditions that were favorable a month ago may take a sudden downturn.
The disparate way that information is spread also means that many listings on popular online residential real estate tools are dated by the time that they reach the general market. This means that buyers regularly miss out on properties that would have been their dream purchase. It also means that sellers are likely to be forced to accept lower bids because they, falsely, believe that there is low buyer interest.
In the current system, everybody loses. Buyers have difficulty finding properties, sellers have to wait longer than necessary, Brokers and Agents spend more money and MLS contain large numbers of outdated listings. The problem comes from a lack of communication and the solution lies with social media.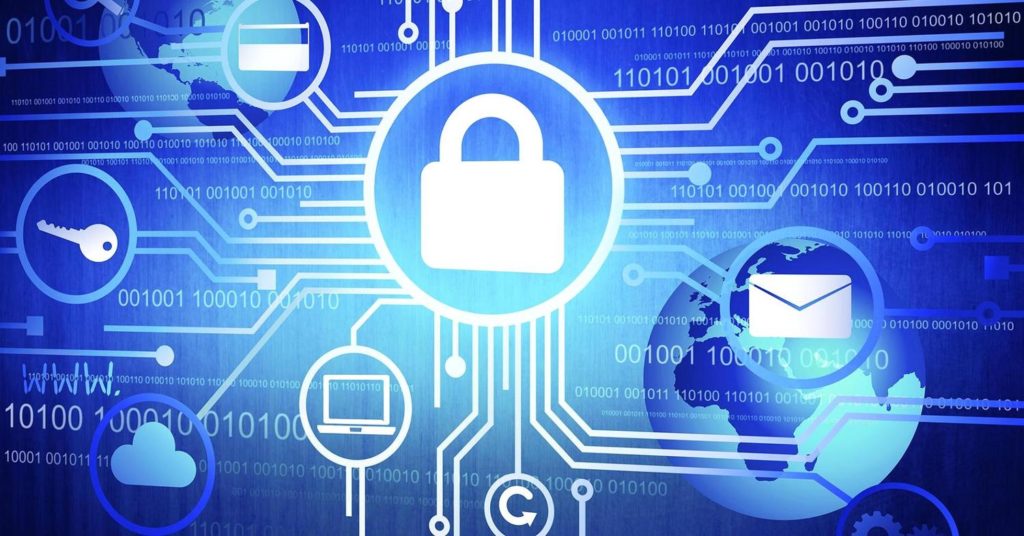 Social Media Provides Valuable Communication Tools For Brokers
Facebook, Twitter, Instagram, LinkedIn; these social media solutions have revolutionized the way that we share and communicate information. Brokers are able to use messaging platforms and social media to enhance the way they share information and the ability to easily message people across the state and country borders have helped the Real Estate industry immeasurably.
One of the most useful changes for brokers and agents is the advent of Facebook groups for property letting, buying and selling. These have provided a very social marketplace where individuals can easily, and cheaply, share listings among themselves. Messaging platforms like Skype and WhatsApp have also given companies and individuals more ability communicate among themselves.
The problem with all existing social media solutions is that they are reactive. Rather than allowing agents and brokers to easily share pre-market data they are generally communicating information after the house has already been listed. These solutions also require third-party products, such as Excel, in order to share large amounts of data. There are also a number of privacy and security concerns that were highlighted by the recent Cambridge Analytica scandal.
The lack of dedicated solutions for the Real Estate sector has long been a hamper to growth. This is where RESAAS Services Inc. (TSX.V: RSS, OTCQX: RSASF) has created a revolutionary platform that creates a tailored social media solution for the Real Estate Market.
RESAAS Has Created A Social Media Solution for the Real Estate Market
RESAAS Services Inc. is now uplisted to  (TSX.V: RSS, OTCQX: RSASF)

The beauty of the RESAAS solution is that it eliminates a lot of the noise in the social media space. There are so many different solutions available that there is no real industry standard. This makes it difficult for companies using different solutions to communicate. This is where RESAAS (TSX.V: RSS, OTCQX: RSASF) comes in.
Rather than seeking to integrate existing solutions, RESAAS (TSX.V: RSS, OTCQX: RSASF) services opted to build something specifically for the Real Estate sector. The Real Estate Social Network has been set up to provide something for each of the four pillars of the sector:
Agents – Get the opportunity to share local expertise with a global market and access more referrals than ever
Brokers – Can connect their agents through a pre-market network that can increase their deal flow and improve their own bottom line
Franchises – Can boost leads and communication between their network of agents and offices, helping to increase their overall value
MLSs – Can take control of pre-market activity and ensure that their listings provide the most value for both sellers and buyers
This multi-focused approach helps to bring together disparate parts of the Real Estate ecosystem and offers the potential to be a huge boost to the sector. As things stand it can take over 30 days for a listing to reach an MLS. Using RESAAS (TSX.V: RSS, OTCQX: RSASF) it's possible for an agent to get a new listing online in just a few minutes.
RESAAS (TSX.V: RSS, OTCQX: RSASF) makes uploading a listing much faster
The aim of RESAAS (TSX.V: RSS, OTCQX: RSASF) is to be a social and global referral network crafted exclusively for licensed real estate agents realtors, brokers, franchises, and associations.
The platform is an online marketing platform that helps agents generate referrals, acquire leads and promote listings. It's also possible to synchronize RESAAS (TSX.V: RSS, OTCQX: RSASF)with other social platforms like Facebook, Twitter, and LinkedIn to allow posts made on RESAAS to be automatically sent out to all of these networks as well. This allows agents to organize all of their online social media presence through a single platform, saving a lot of time.
One of their in-house offerings is BrokerOS a tool designed to act as a communication hub for all of the agents within a broker. In many ways, BrokerOS is similar to more generic solutions like BaseCamp except that it is tailored to the real estate sector. It's designed to allow agents to communicate across multiple offices by taking advantage of virtual bulletin boards and using push notifications to ensure that agents don't miss any vital communications.
Another important innovation pioneered by RESAAS (TSX.V: RSS, OTCQX: RSASF) is RealTimeMLS™. Currently being adopted by real estate associations in San Francisco, San Diego, Miami, Austin, Oakland, Chicago and the entire state of Rhode Island, the platform allows agents to browse through thousands of listings and easily exchange referrals and sell real estate. This platform has helped to revolutionize the way that agents in these markets do business
The technology created by RESAAS (TSX.V: RSS, OTCQX: RSASF) is impressive but they've taken it a step further. Currently, most of their solutions are cloud-based but now the forward-thinking company has set its eyes on the next logical step. Harnessing the power of Blockchain technology to disrupt the Real Estate industry.
Blockchain Technology Has Huge Implications For The Real Estate Sector
2017 marked the beginning of a renaissance in the blockchain world. Hundreds of new Initial Coin Offerings (ICOs) sprung up promising to revolutionize every industry imaginable. Many of these have now collapsed. Some, like Prodeum, were simple scams. Others were poorly planned or just faded into obscurity once they were funded. Indeed, nearly half of all ICOs from 2017 has now failed.
This rate of attrition shouldn't be surprising. Many examples of blockchain technology amount to little more than cash grabs and some simply lack a coherent plan. In either case, the projects certainly would not have been funded by traditional investors. Another reason many blockchain projects fail is that the industry is still very experimental, the solutions being tried are often first attempts and there will always be a high element of risk.
These concerns are likely why RESAAS Services Inc. (TSX.V: RSS, OTCQX: RSASF) opted to acquire an existing player in the field. In February 2018 RESAAS Services Inc. closed a deal to acquire Real-Block Inc. This gave RESAAS access to existing beta-technologies and blockchain specific knowledge that they required to take the first steps towards a truly innovative blockchain solution for the Real Estate sector.
There are two prime examples of problems that this technology might be able to solve.
The first is agent referrals. Currently, agents have to have a lot of trust in each other and referrals often take a long time to be paid. By utilizing blockchain technology it is possible for these payments to my automated by using ERC20 or NEP-5 smart contracts. This would solve a lot of the trust problems that plague these sort of transactions.
Another use would be to create a decentralized database of agents and their licenses. This would allow users to be able to confirm the identity and qualifications of an agent without relying upon a centralized database that could be easily compromised. Furthermore, blockchain technology is significantly more secure than many more traditional solutions, for example, Bitcoin has never been hacked.

RESAAS (TSX.V: RSS, OTCQX: RSASF) are developing a decentralized adaptation to their cloud platform
RESAAS want to provide solutions to these problems and others by applying Blockchain technology to their existing cloud platform. The company believes that their large user base, in-depth knowledge of the market and strong client relationships give them a distinct advantage over other players in the real estate blockchain space. Many other companies attempting to adapt blockchain knowledge often lack either the skills required to create the blockchain technology or lack the necessary industry knowledge to make a success of their project.



RESAAS (TSX.V: RSS, OTCQX: RSASF) Is Uniquely Well Placed To Succeed In The Blockchain Space
RESAAS has a few key advantages over their rivals in the Real Estate Blockchain Sector. Their Cloud Platform has already proven to be wildly successful. They currently have over 400,00 agents in over 90 countries using their platform and have attracted clients from Realtor associations across America.
In their first major rollout to a real estate association was in San Francisco. The company has seen an impressive take-up, with over 90% of active agents in that market using RealTimeMLS™. This kind of growth can be clearly seen in RESAAS' 2017 Q3 performance. The company experienced a staggering 137% year on year growth from Q3 2016.
These kinds of numbers help to underline the in-depth knowledge that RESAAS (TSX.V: RSS, OTCQX: RSASF) has of their market and explain why many analysts view them as such a strong player. Roth Capital Partners has consistently listed RESAAS as a buy with a target price of $2.35. The main concern that analysts have for the promising firm is that they have yet to experience a major revenue breakthrough, but this is likely to come as their blockchain solution matures.
RESAAS (TSX.V: RSS, OTCQX: RSASF) Is Perfectly Positioned To Issue Its Own Token
With close to half a million agents using RESAAS, it already has the thriving community of professionals other companies can only dream of. By enhancing its offering with Blockchain technology, it unlocks not just new revenue opportunities for the company but also is perfectly positioned to issue its own Token. There is a myriad of possibilities here, but the obvious ones involve issuing Tokens that can be used as fee payments between agents. Or imagine if RESAAS (OTCQX: RSASF) opened up its Token to consumers in its first B2C play; real estate Tokens make the perfect currency to pay your Realtor their fees when selling a home. Of all the companies in the real estate space, RESAAS (OTCQX: RSASF) has the ingredients to become the incumbent real estate Token that the industry is perfectly suited for.
Unlike most other competitors in the Blockchain space, RESAAS (TSX.V: RSS, OTCQX: RSASF) has the unique advantage of a proven product combined with in-depth industry knowledge. This background gives them an inbuilt market that all of their rivals will lack. The company is also well acquainted with the problems facing their target market and has a history of creating highly effective solutions.
The fact that companies like RESAAS Services Inc. (TSX.V: RSS, OTCQX: RSASF) are beginning to implement blockchain technologies is hugely positive for the market. The market has been plagued with amateurish projects and the recent trend of professional companies solving problems within their target markets can only help to improve the state of affairs.
Only time will tell if RESAAS (TSX.V: RSS, OTCQX: RSASF) will be able to solve real estate's communication problem but if anybody has a chance to do so, it is this innovative company.
---
Unite with the Community of RESAAS Services Inc. 
(TSX.V: RSS, OTCQX: RSASF)
Investors. 
Embark on the Online Conversation

Now

.

---
IMPORTANT NOTICE AND DISCLAIMER
PAID ADVERTISEMENT. This communication is a paid advertisement. MoneyNewsNational.com, Global Service Media Inc, and their owners, managers, employees, and assigns (collectively "the Publisher") is often paid by one or more of the profiled companies or a third party to disseminate these types of communications. In this case, the Publisher has been compensated by WHOA IS MEDIA to conduct investor awareness advertising and marketing for RESAAS Services Inc. WHOA IS MEDIA will pay the Publisher eighty thousand CAD dollars over 1 month to produce and disseminate this article and certain banner ads. WHOA IS MEDIA may in the future pay the Publisher additional sums as compensation for other articles and marketing services. This compensation should be viewed as a major conflict with our ability to be unbiased.
Readers should beware that third parties, profiled companies, and/or their affiliates may liquidate shares of the profiled companies at any time, including at or near the time you receive this communication, which has the potential to hurt share prices. Frequently companies profiled in our articles experience a large increase in volume and share price during the course of investor awareness marketing, which often ends as soon as the investor awareness marketing ceases. The investor awareness marketing may be as brief as one day, after which a large decrease in volume and share price may likely occur.
This communication is not, and should not be construed to be, an offer to sell or a solicitation of an offer to buy any security. Neither this communication nor the Publisher purport to provide a complete analysis of any company or its financial position. The Publisher is not, and does not purport to be, a broker-dealer or registered investment adviser. This communication is not, and should not be construed to be, personalized investment advice directed to or appropriate for any particular investor. Any investment should be made only after consulting a professional investment advisor and only after reviewing the financial statements and other pertinent corporate information about the company. Further, readers are advised to read and carefully consider the Risk Factors identified and discussed in the advertised company's SEC and/or other government filings. Investing in securities, particularly microcap securities, is speculative and carries a high degree of risk. Past performance does not guarantee future results. This communication is based on information generally available to the public and on an interview conducted with the company's CEO, and does not contain any material, non-public information. The information on which it is based is believed to be reliable. Nevertheless, the Publisher cannot guarantee the accuracy or completeness of the information.
SHARE OWNERSHIP. The owner of MoneyNewsNational.com owns shares and/or stock options of the featured companies and therefore has an additional incentive to see the featured companies' stock perform well. The owner of MoneyNewsNational.com will not notify the market when it decides to buy or sell shares of this issuer in the market. The owner of MoneyNewsNational.com will be buying and selling shares of the featured company for its own profit. This is why we stress that you conduct extensive due diligence as well as seek the advice of your financial advisor or a registered broker-dealer before investing in any securities.
FORWARD-LOOKING STATEMENTS. This publication contains forward-looking statements, including statements regarding expected continual growth of the featured companies and/or industry. The publisher notes that statements contained herein that look forward in time, which include everything other than historical information, involve risks and uncertainties that may affect the companies' actual results of operations. Factors that could cause actual results to differ include, but are not limited to, changing governmental laws and policies, the success of the companies' drilling excursions, the size and growth of the market for the companies' products and services, the companies' ability to fund their capital requirements in the near term and long term, pricing pressures, etc.
INDEMNIFICATION/RELEASE OF LIABILITY. By reading this communication, you acknowledge that you have read and understand this disclaimer, and further that to the greatest extent permitted under law, you release the Publisher, its affiliates, assigns and successors from any and all liability, damages, and injury from this communication. You further warrant that you are solely responsible for any financial outcome that may come from your investment decisions.
TERMS OF USE. By reading this communication you agree that you have reviewed and fully agree to the Terms of Use found here http://MoneyNewsNational.com/terms-and-conditions If you do not agree to the Terms of Use http://MoneyNewsNational.com/terms-and-conditions, please contact MoneyNewsNational.com to discontinue receiving future communications.
INTELLECTUAL PROPERTY. MoneyNewsNational.com is the Publisher's trademark. All other trademarks used in this communication are the property of their respective trademark holders. The Publisher is not affiliated, connected, or associated with, and is not sponsored, approved, or originated by, the trademark holders unless otherwise stated. No claim is made by the Publisher to any rights in any third-party trademarks.