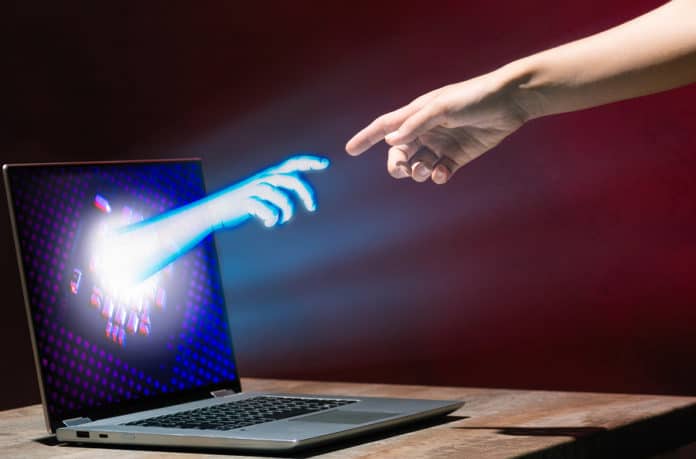 Quebec government has reaffirmed its commitment to supporting the development of artificial intelligence talent in the province. The government has since granted investment and innovation hub, SCALE AI, a $23.4 million grant for the development of artificial intelligence skills in the workforce. Amidst the investment, Kinaxis (TSX:KXS), Shopify (TSX:SHOP) BlackBerry (TSX:BB) are some of the stocks to watch out for as Canadian AI sector continues to expand.
$23.4 Million AI Investment
With the new financing, SCALE AI is to support training activities on AI-based business challenges as well as tools and techniques. The hub intends to train up to 25,000 professionals as well as managers and executives by 2023. The training program will seek to equip the participants with skills capable of preparing them to be in a position to respond to changing economic and business transformations.
According to SCALE AI CEO, Julien Billot, the $23.4 million financing will help propel Quebec businesses into the future. SME's, as well as large companies, should be able to respond to the revolution poised to come into being with the introduction of AI. In Addition, artificial intelligence expertise in a business setting should lead to increased productivity, expected to have a significant impact on the local economy.
"We are at a key moment of research and innovation in artificial intelligence. By developing cutting-edge training in this field, we ensure that our economy's transformation will take place efficiently and sustainably. This project will make it possible to adapt to the current workforce and support companies in the implementation of solutions that compensate for labor shortages and increase their productivity. Minister of Labor, Employment and Social solidarity, Jean Boulez, in a statement.
The investment does not come as a surprise as Quebec is in the race to become a hub for artificial intelligence expertise as well as innovation. The province has already established research centers focusing on artificial intelligence. While the revolutionary technology is currently confined to certain parts of the economy, there are plans to expand its usefulness to other areas where high levels of efficiency is highly needed.
Plans are underway to mobilize universities as well as other research centers to try and expand the technologies' capabilities to other economic centers. The presence of experienced AI researchers is a plus that should go a long way in discovering new ways and areas where artificial intelligence will be of great help.
AI Stocks To Watch
Blackberry is an ideal pick for gaining exposure to Canada's burgeoning AI sector. Renowned for cybersecurity solutions, the Canadian tech giant is increasingly investing in AI solutions as well as talent as it seeks to safeguard its edge in the sector. The acquisition of California based Cyclance for $1.4 billion provides the company with access to AI technology that should aid in the development of secure communications for the Internet of Things.
Shopify is another Canadian tech company that is investing vast sums of money in AI technology to strengthen cloud-based solutions for small and medium businesses. The company is currently using AI to enhance recommendation algorithms in its apps. It is also leveraging the technology to enhance fraud detection.
Kinaxis is already up by more than 10% for the year on announcing it is applying AI technology to help detect trends in operational data. With the help of AI, the company should enhance supply chain processes by boosting the efficiency of companies using its software.