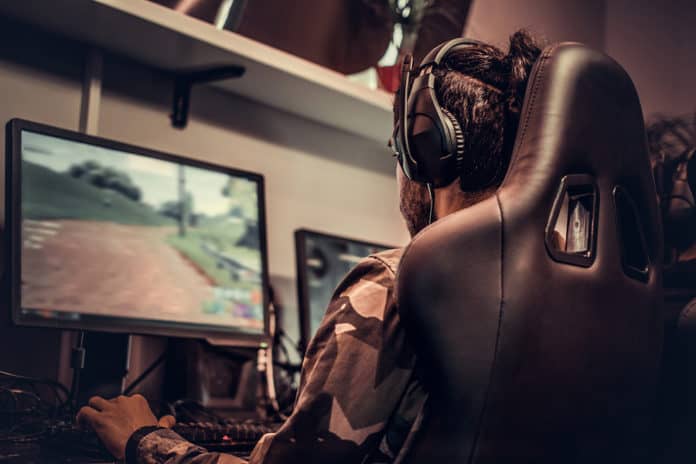 Online gaming is becoming a big trend in Canada, despite the Federal government failing to enact legislation to regulate the sector.  In the past year, over 70% of Canadians have gambled in one way or another online as 24% engage in some form of online gaming daily.
Online Gaming regulation
Under Canadian laws, it is illegal to be found in a betting house. Running a betting house is also illegal under the country's Criminal Code. However, the law has its own deficiency, as it does not bar people from visiting online casinos.
Gone are days when people had to visit betting houses to place bets. The fact that 3 in 4 Canadians spend at least three to four hours a day online could as well explain why gaming is becoming a big trend in the country.   Internet proliferation, as well as devices able to access the internet, while on the go, has helped fuel the online gaming phenomenon in the country.
In 1985, provinces were given the right to regulate gambling and legalize the sector. Ten states went on to legalize gambling. While the laws vary a great deal from one province to another, some forms of gambling are legal in almost all of the provinces. Some of the widely accepted forms of gambling include lotteries, as well as sports lotteries, slot machines and racetracks.
When it comes to online gambling, the regulatory framework is slightly different as it is only now that laws are starting to take shape. Only four provinces, Quebec, Manitoba, British Columbia, and Ontario issue permits for hosting web-based gambling as well as online casino games. The limited number of provinces underscores the country's strict attitude towards online gaming.
Amidst the restrictions on online casinos and gaming, Canadians continue to gamble at a high rate by playing online casino games offered by casinos not based in Canada.
Online Stocks to Watch
Amidst the sluggishness, in online gaming regulations, a number of companies have emerged, presenting unique investment opportunities for gaining exposure into the multi-billion gaming industry. Electronic gaming is one of the trends that is taking over the sector resulting in unique investment opportunities.
EPlay Digital (CSE:EPY) is one of the companies taking the eSports sector by storm, as a developer of mobile games as well as eSports and augmented reality games. The company has also developed a gaming platform that brings together sports fans by allowing them to create fantasy teams for various games.
Enthusiast Gaming (TSXV:EGLX) bills itself as a digital media company for the online gaming community. With 80 video gaming websites and over 150 million monthly active visitors, the company continues to receive more than 1 billion ad requests weekly. The company thus remains well-positioned to generate significant revenues given the growth in the online gaming industry.
Axion Ventures (TSXV:AXV) sums up the top three companies to watch as the Canadian online gaming industry continues to grow. The company is a big player in eSports having unveiled its first-ever eSports game INVICTUS: Lost Soul. In partnership with True Axion Interactive, the company is also working on other games to address market demand.