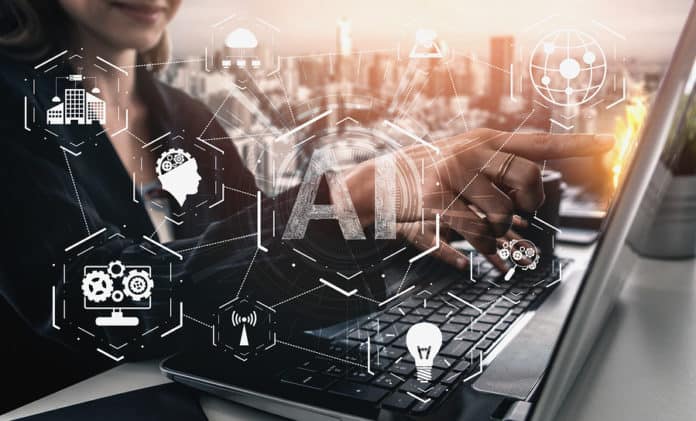 The technology industry is growing fast and this year it will likely grow by around 4% to $5 trillion globally. Everyday technology is becoming part of our lives and through machines and software that make it easy to do business and other operations. Technology is transforming the world into a better place and there are myriad opportunities for the industry to continue growing. However, a report from CompTIA indicates that the slowing global economy and the ongoing US-China trade wars could slow down the pace of growth in the industry. The report indicates that the estimated growth this year could come dpo0wn to 1.5%. 
According to the CEO of CompTIA, Todd Thibodeaux the world is in an exciting phase where the focus is technological innovation. Technology nowadays is becoming more accessible than before with numerous opportunities to apply the technology in to grow and build organizations. Some of the major areas technology has shown prominence include national security, international competitiveness, and economic growth.
The technology sector has a profound impact on disrupting the world and the well-being of the people. Its impact spans form resource allocation to economic growth and income distribution. Although the tech industry has shown promising growth there are also challenges impeding growth. There are concerns from industry executives regarding the possibility of a financial crisis, margin pressures and government uncertainty as to the things that can impede the growth of the industry. Equally, there are other concerns like weakening customer spending which might put pressure on growth.
Drivers of growth in the tech industry 
Surveyed industry executives by CompTIA indicated that they will enhance growth this year by selling new business lines, accessing new customer segments and launching new product especially in emerging segments such as IoT, AI, robotics, autonomous vehicles, and blockchain among others. Several trends will define the tech industry business models as well as workforce in 2019. The advent of edge computing, cloud, and 5G will define who modern economic infrastructure will look like. There are numerous opportunities foreseen with the advent of new technologies such as AI and the Internet of Things which will usher new capabilities in ambient computing. Blockchain technology will equally continue challenging the current structures whereas stackable technologies will support digital transformation efforts. 
Cloud computing 
Cloud computing is a vital model in driving organizational competitiveness. Most organizations are transforming their business operations and models through this phenomenon. According to consultancy firm Deloitte, this year the cloud capabilities have become even more indispensable and most companies are following suit in a bid to transform their functions. In the past cloud based-flexible consumption has been considered beneficial because of the reduction of costs. 
However, the trends have changed and in 2019 there are two highly strategic factors driving the expansion of cloud computing. The factors are the democratization of innovation and enhanced business agility. The benefits point to the rapid growth of the cloud's value proposition. For instance, XaaS solutions have made it easier and faster to innovate and experiment which has significantly reduced the path towards enhancing customer satisfaction. the capabilities of XaaS solutions are making it easier and affordable for different users to get access to cutting edge technologies such as IoT and AI. This is disrupting the industry big time enabling businesses to harness the capabilities that were limited to a few. With the flexible cloud-based consumption, organizations no longer have to worry about the cost and risk of acquiring complex tech and sourcing of scarce expertise.
Artificial intelligence and robotic process automation 
Artificial Intelligence is a vital ion driving growth in the technology industry. Software businesses are incorporating artificial intelligence capabilities in the cloud-based software enterprise and getting them into the market. There is a positive reception from the market regarding this segment. Deloitte in a report on the regarding the outlook of the AI segment indicates that the common path to getting AI capabilities nowadays us through enterprise software incorporated AI. AI adoption in 2019 will continue to expand as a result of the flexible consumption models that organizations are using.
Enterprise implementations of Ai have continued to grow this year. In 2018 Deloitte undertook an AI Survey and found that 58% of the respondents had already undertaken at least six AI implementations which is an improvement from 2017. Adoption continues to increases in areas of deep learning, machine learning as well as natural language processing. 
AI has transformed the world from business operations, banking, and insurance to healthcare. AI is defining the tech industry by making companies more efficient. AI offers more prospects in terms of job creations because of the need for online security. Tech firm Gartner indicates that AI-related jobs will by next year cross into positive territory and by 2025 the segment will be creating up to two million jobs effectively expanding the tech landscape.
Combined with robotic process automation AI has streamlined business operations. Changes are happening in the technology industry and robotic process automation and artificial intelligence are the building blocks that will help in driving change and enhancing efficiencies and market value. Robotics is increasingly assuming cognitive roles in the world today. Although robotics as a segment has not yet denominated the industry it is nonetheless moving past the point of just substituting roles into collaborative and augmented working model besides people.  
Blockchain technology
Blockchain technology is one of the fast-growing segments in the industry. Several enterprises are already starting to deploy the technology in their operations. With devices and people growingly getting connected privacy/identity protection has become a major concern. This is where blockchain technology becomes vital in providing security. Blockchain promises to offer the tech industry with a robust means of managing and securing user identities.
With technological advancement companies will increasingly need to have secure systems and they can deploy blockchain to enhance their offerings and make them secure. A PwC Survey in 2018 found out that close to 84% of organizations have deployed blockchain technology. Most companies have laid their focus on developing blockchain tech. nobody wants to be left behind as a secure distributed ledger, blockchain provides ways of minimizing costs, cutting out intermediaries and increasing the speed of processes.
Blockchain is a security solution that will define the future of tech because it offers a robust, encrypted and incorruptible way of record-keeping that is easily verifiable. Firms such as R3 are at the center of this revolutionary technology that promises a secure, transparent and traceable business process. According to Gartner, the segment will be around $3 trillion b 2030 with up to 20% of economic structure globally running on blockchain systems by 2030.
Internet of Things (IoT)
The Internet of Things as a segment has grown tremendously to almost a $2 trillion industry as more things around us become technology-enabled. IoT is a game-changer in the tech industry and devices have taken over to transform our lives. Smart home devices have increasingly become popular and more people are joining the trend. Autonomous vehicles are increasingly becoming the talk and with IoT, our cities will soon speed up. IoT offers solutions in various areas from navigation through traffic to smart calendars that synch everything around us to projecting presentations into digital whiteboards. The segment is very wide with a myriad of opportunities that will spur growth in the industry. 
IoT making it easier and efficient on how we do things and now people can even connect things that had no power before. The world should expect more autonomy going into the future as IoT transforms the space and machines take over. IoT is raising the bar in the industry but with the increase of more connected objects so does the need for security. There is an opportunity to develop secure systems for the device to prevent hackers from taking over.
Challenges going into the future 
Automation will shape as well as define the future of the tech industry. Machine automation provides a chance to enhance productions through the integration of robotics and AI in operations. This is vital for organizations because it will enable them to produce more with efficiency and an affordable cost. Process automation and use of virtual assistant is very important and it can bring considerable benefits to the economy.
The technology industry is changing fast and several innovations are being witnessed. Companies are investing billions in the development of these technologies especially process automation and AI. The growth pace in the technology industry will likely slow this year as the economy has slowed and the ongoing trade conflicts. Besides that overall, the sector faces growing regulatory uncertainty and a growing number of security breaches which will impede growth in the industry going forward.
There is an increase in process automation, AI, machine learning and adoption of blockchain in the technology sector which supports the robust outlook witnessed in the industry. However, increasing security concerns among millions of consumers and small businesses put the growth at risk. The trends experienced in 2019 confirm the need to start holistically thinking about technology. The focus for most organizations should be the need to understand the transformative nature of technology enhances operations.