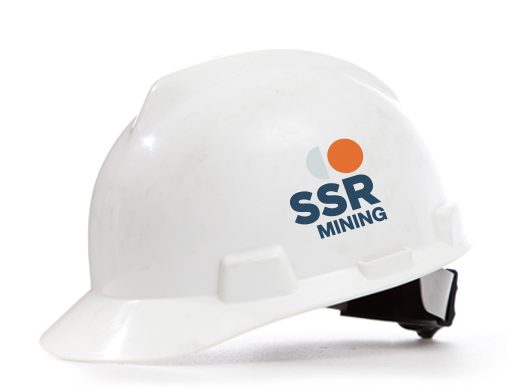 Canadian mining stocks especially those focusing on precious metals mining are hot investments currently. Following the recent sell-off witnessed in equity markets some investors have found a haven in buying mining stocks that engage in exploration as well as mining of precious metals.
The excitement around safe-haven assets is promising for Canadian mining stocks with even mining juniors seeing a lot of upsides. Investors seeking stocks that can promise returns going forward should consider some of the Canadian mining stocks which are showing significant upside in recent weeks.
SSR Mining to merge with Alacer Gold
One of the mining stocks that has shown massive growth in recent times is SSR Mining Inc. (NASDAQ:SSRM) which is among stocks with high YoY earnings growth in the past quarter. This is an indication that SSR Mining has been generating more cash that can be reinvested. Last month the company sold its interest in SilverCrest Metals Inc. (NYSEAMERICAN:SILV) for CA$90 million after announcing it would merge with Alacer Gold Corp (OTCMKTS:ALIAF).
The company and Alacer Gold have announced the filing of a joint management material circular and meeting materials related to special shareholder meetings expected on July 10, 2020. The aim of the meetings is seeking approval on various issues related to the previously announced proposal of merger of equals according to the plan of arrangement as per the Yukon Business Corporations Act.
Newmont acquires Magna Terra's Boleadora project
Newmont Corp (NYSE:NEM) is also among the most promising Canadian mining stocks and in its recent quarter the company reported EPS growth of almost 540%. The company has mining operations in various minerals and metals such as gold, silver, lead, zinc, and copper. Newmont's subsidiary Oroplata S.A has entered an agreement to acquire the Magna Terra Mineral's Inc. owned Boleadora Project in Argentina.
The Newmont subsidiary will acquire 100% interest in the project which comprises 55,000 hectares of exploration land. The project encompasses 12 exploration licenses and it lies 17 km southeast of the Newmont owned Cerro Negro Mine in Santa Cruz, Argentina. Newmont will pay $1 million for the project with $25,000 on completion and $975,000 in installments within six years.
Genesis metals among junior Canadain mining stocks with huge potential
As investors flock mining stocks one stock that has benefited from the influx is junior miner Genesis Metals Corp (OTCMKTS:GGISF). The company recently raided CA$1 million to fund its ongoing gold drilling at the 290 sq. km Chevrier Project. The project is located in the Abitibi Greenstone Belt which is one of the most gold-rich regions in the world.
The company recently resumed drilling at the mine after two months shutdown due to the COVID-19 pandemic. So far Genesis Metals has completed the first phase drilling program at the project with 9 holes and 2,502 meters drilled. The company will announce the Phase 2 drilling program after receiving and evaluating all assays.