Elizabeth Warren says her 2020 campaign raised $6 million in the first quarter, behind major rivals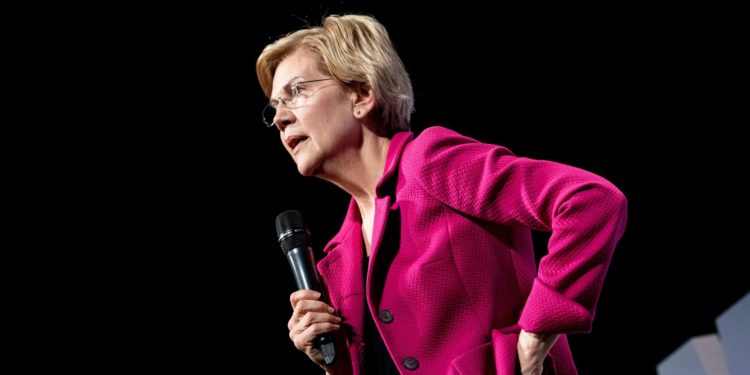 Brendan Smialowski | AFP | Getty Images
Senator Elizabeth Warren (D-MA), a 2020 US Presidential hopeful, speaks during the 'We The People' Summit at the Warner Theatre April 1, 2019, in Washington, DC.
Sen. Elizabeth Warren's presidential campaign said on Wednesday that it raised $6 million from 135,000 donors in the first quarter, a haul that falls behind those of her major rivals.
Here's what the 2020 Democratic candidates say they've raised in the first quarter
In comparison to Warren, both Sen. Bernie Sanders, the Vermont independent, and former Texas congressman Beto O'Rourke said they raised about $6 million in the first day of their campaigns. Sanders' average donation for the first quarter was $20, while O'Rourke's was $43.
Official tallies from all the campaigns are due Monday.
The New York Times reported last month that Warren's finance director, Michael Pratt, left the campaign after pleading unsuccessfully in February with the candidate to pursue wealthy donors and not to rule out high-priced fundraisers.
But Warren disagreed. Warren announced later in February that she would not host any events that were limited to those who could write "big checks."
Warren also released her 2018 tax returns on Wednesday. Those showed a family income of slightly more than $900,000.
Other candidates said they raised the following amount in the first quarter:
Sanders raised $18.2 million
Sen. Kamala Harris, D-Calif., raised $12 million
O'Rourke raised $9.4 million
South Bend, Indiana Mayor Pete Buttigieg raised $7 million
Sen. Amy Klobuchar, D-Minn., raised $5.2 million
Sen. Cory Booker, D-N.J., raised $5 million
Andrew Yang, a businessman, raised $1.7 million
— CNBC's
Kevin Breuninger
contributed to this report