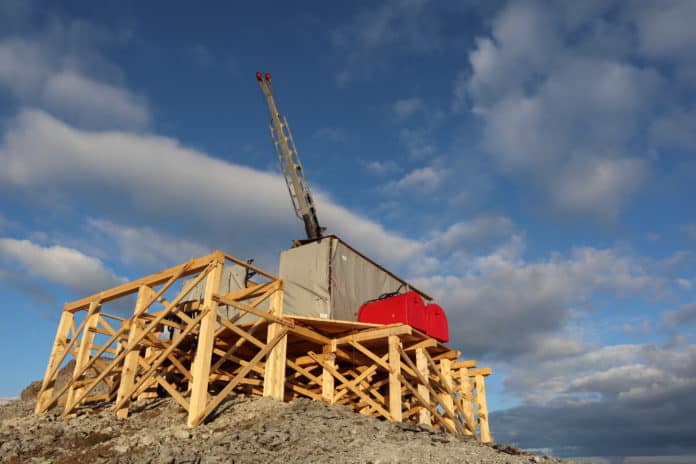 Crystal Lake Mining (TSXV: CLM OTC: SIOCF FSE: SOG-FF) has announced additional positive results from the company's ongoing exploration program on the Newmont Lake Project in the heart to British Columbia's Golden Triangle Eskay Camp.
Crystal Lake Mining turning up more mineral discoveries 
The ongoing drilling and surface work has continued to increase known zones as well turn up more discoveries with massive footprints. The field exploration program began in May this year. So far 1,500 rock assay samples, 1,500 soil samples of the assay, 700 core samples from unsampled for assay as well as 4,500 hyperspectral samples analyzed through TerraSpec Halo have been collected. The drilling has also established a 300km2 geological mapping as well as 4,000 meters of diamond drilling with samples submitted for assay.
There is extensive 3D deposit modeling and construction of a new modern 50-person exploration camp. Equally, there is the completion of a logistical network for long-term reduction of exploration cost.
The results of the drilling program have delineated significant discoveries in Burgundy Ridge. There are Copper-Gold-Silver alkalic trend and new premium gold targets near the 10km stretch in the NW Zone along Newmont Lake Gold Corridor. The program continues to yield more mineral discoveries on the surface each week. Also, two diamond drill rigs have turned on in the Newmont Lake Gold Corridor Trend rand the Burgundy Ridge Copper-Gold-Silver System.
Results from the 2019 diamond drilling and surface exploration program confirm that there is large copper-gold-silver alkalic porphyry over an area that comprises of Burgundy, Telena and the 72 Zone.
Delineated copper-gold-silver porphyry at Burgundy Ridge 
Crystal Lake Mining has indicated that they are convoked with the performance of SwiftSure Diamond Drilling as it has resulted in turning on their first-ever diamond drill holes at Burgundy Ridge. Preliminary results have visually defined the copper-gold-silver porphyry with the associated high-grade skarn system which was sampled first back in 2012.
There was no significant work completed after 2014 until October last year when Crystal Lake Mining established mineralization at depth in a late-season RC drill program. Initial interpretation of surface and drill core shows a massive high-grade skarn body next to the megacrystic syenite/ epidote-granets hydrothermal breccia porphyry system.
More drilling of around 2.3 km on the northeast along the Telena-Burgundy-&2 Zone trend delineated new mineralization hosted in the hematite/potassic altered intrusions in the form of chalcopyrite plus bornite next to the high-grade copper-gold-silver skarn-type mineralization.
Exceptional snow/ice retreat is leading to exposure of new mineral displays on the surface along with the trend that consists of hematite/potassic altered megacrystic to porphyritic syenites in various chalcopyrite mineralization styles.
Crystal Lake Mining CEO and President Cole Evans stated that massive copper-gold-silver mineralization of multiple styles beginning at the surface was something impressive. He said that a team from the company has been tracking the retreat of ice and snow using various tools. With snow/ice retreating, the company continues to benefit from new exposure of mineralization on the surface.
The CEO stated that the company's first-ever look at the subsurface from the diamond drilling is making the company enhance work at depth and along with the trend. He added that drilling would go on as they wait for assays.