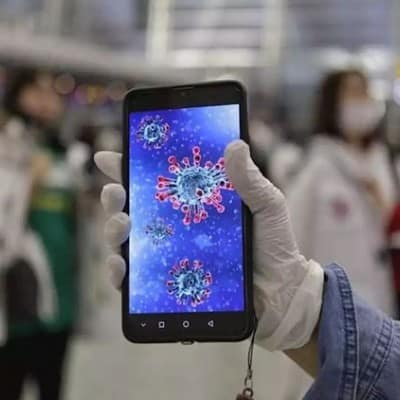 Canadian tech stocks have outperformed the broader stock market by a three to one margin over the past five years. In 2019 tech stocks returned 60.24% as the TSX posted 19.13% gains. Fast forward, the broader stock market has taken a hit amidst the COVID-19 pandemic. Tech stocks have not been spared either as most of them have come down tumbling. Shopify (TSX:SHOP) Constellation Software (TSX:CSU) and Kinaxis (TSX:KXS) are some of the Canadian tech stocks worth paying close watch as potential bounce back play in the aftermath of the coronavirus outbreak.
Shopify Booming Business
Shopify (TSX:SHOP)  is arguably one of the best Canadian stocks for investors looking to gain excellent exposure to the tech industry. The cloud-based multichannel commerce platform has remained a darling of TSX since going public in 2015.  The company has consistently increased its revenue by high double digits since going public.
Over the past four years, #SHOP has returned over 1000% in shareholder value, underscoring its growth metrics in the industry. The company has also captured a substantial market share as a provider of cloud-based multi-channel solutions for commerce.
In addition to offering cloud-based solutions, the company is contemplating expanding its footprint into the multibillion recreational cannabis industries.  While $SHOP has taken a  significant hit in  2020 amidst the Coronavirus pandemic, now may be the best time to buy it at a discount.
Constellation Software Growth Metrics
Constellation Software (TSX:CSU) is a must-watch in the burgeoning Canadian tech industry as a developer and distributor of software to various markets across the U.S, Canada, and Europe. The company develops and installs software solutions for governments and government-related customers. Similarly, it develops software for the private sector mostly used by commercial customers.
Operating under six groups, #CSU services over 125,000 customers, in over 100 countries. Amidst the Coronavirus pandemic that has forced most businesses to shut down and urge employees to work from home, Constellation solutions continue to elicit strong demand
Strong sales growth is one of the reasons to remain bullish about $CSU long term prospects. The company has registered double-digit net income growth in recent years. The stock has already started bouncing back after a recent steep pullback from all-time highs.
Kinaxis Supply Chain Software Prospects
Kinaxis (TSX:KXS) is another stand out company in the Canadian tech landscape. The company has made a name for itself on the development of supply chain management software used by businesses. Its flagship platform Rapid Response lets businesses synchronize various aspects of the supply chain as well as predict future scenarios.
In recent years $KXS has continued to diversify its service revenue originations. Its portfolio includes over 10 clients accounting for 40% of total sales.  Some of the new clients it has signed up in recent months include Honda, Yamaha Motors and Teva Pharmaceuticals
Robust revenue growth in recent quarters is one of the reasons why analysts remain bullish about the company's long term prospects.  As one of the best performing tech companies, #KXS should be able to bounce back as soon as the Coronavirus pandemic cools off.