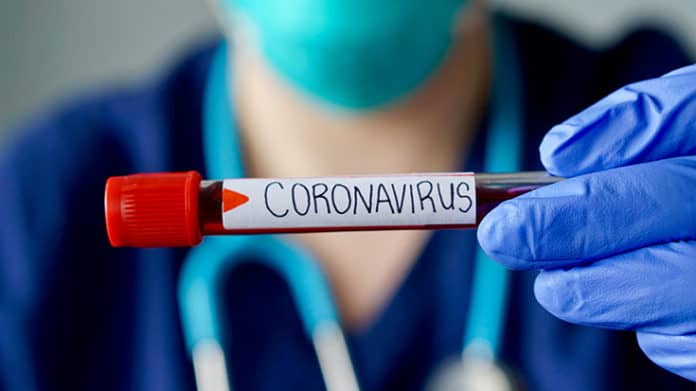 Canadian health and wellness companies are taking a lead in the fight against the coronavirus pandemic through various initiatives. The pandemic has impacted the economy and there are concerns that the global economy could sink into recession. As the other sectors continue to suffer against the virus, this has been an opportunity for companies involved in the healthcare sector.  Healthcare is very important in the survival of human beings and thus its generally considered to be recession-proof.
The industry is growing continuously with various companies discovering new products every day because the demand for healthcare products is insatiable. With this crisis, wellness companies are poised to grow with the trend of living healthy continuing to impact the lives of people.
Neptune is developing a natural plant-based sanitizer
One of the wellness companies making a mark this coronavirus period is Neptune Wellness Solutions Inc. (NASDAQ:NEPT) which is developing a natural hand sanitizer. The company has partnered with Dr. Jane Goodall to develop natural plant-based health and wellness products through the Forest RemediesTM brand.  The company will donate a percentage of the products developed to support Dr. Goodall's reforestation and environmental conservation initiatives.
Neptune is accelerating production of the sanitizers to help feel demand in North America. The company is producing more than one million units per week and its hand sanitizers can kill 99.9% bacteria and germs.  Neptune accelerated the production ahead of schedule to increase supply to satisfy market demand driven by coronavirus pandemic. The company will start shipping the sanitizer next week which includes fulfilling an order from a large retailer in North America.
Jamieson Wellness suspends events because of COVID-19
With businesses coming up with measures to prevent the spread of the coronavirus health and wellness brand Jamieson Wellness Inc. (TSE:JWEL) has also instated measures to protect customers and employees. The company deferred its planned pop-up activations because of the coronavirus. The activations expected last month and early this month in Toronto, Vancouver, and Montreal to create awareness of sprays and chewable.
Jamieson Wellness campaign manager, Corrine Chan stated that the company was to use the event to create awareness about people enhancing their immunity systems. In the wake of the coronavirus pandemic, the company decided to pull out of the events.
Bausch Health donates health care products to fight COVID-19
The fight against the coronavirus pandemic is a coordinated effort and help is coming from all sectors. Bausch Health Companies Inc. (NYSE: BHC) recently donated health care supplies and products to help in the fight against the coronavirus pandemic. The company has been donating health care products while at the same time researching to determine products in its portfolio that can fight COVID-19.
The company's CEO said that they are committed to offering people healthcare wellness products to improve their lives. At the same time, the company has been pursuing opportunities to help aid healthcare providers and patients in the fight against the pandemic.