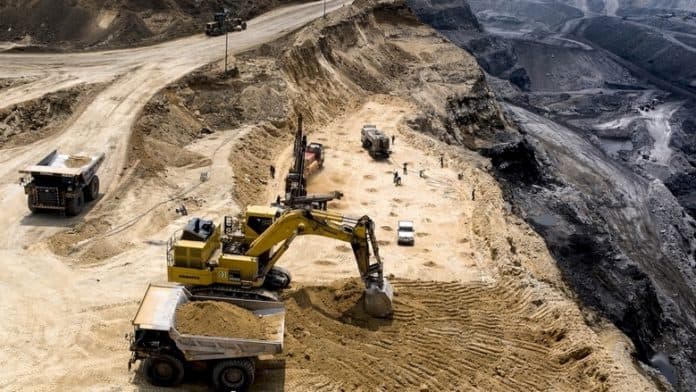 The Canadian mining industry is among the largest mining industries in the world. Canada produces over 60 minerals and metal s, and it is among the top five global producers of 14 different minerals and commodity metals. The industry has been growing rapidly in recent times, and the federal government is seeing to industry to be full of potential in the provision of rare minerals vital to the new economy.
Canada seeks collaboration with the US on minerals and metals
The Canadian government is investigating the possibility of its mining sector, playing a huge role in providing the US and other trading partners with minerals and metals. Some of the minerals in consideration include tellurium and cobalt that are seen as the new economy's building blocks. This move comes as Justin Trudeau's government is working on a joint plan with the US to ensure there is easy access to the minerals and metal to enhance future competitiveness.
Natural resources Canada is planning to hire a British company to offer pricing estimates and global demand and supply analysis for the next ten years. The firm will carry out price forecasts and analysis for metals utilized in products such as rechargeable batteries, solar cells, and permanent magnets. The collaboration between the two countries will attract investment to Canadian exploration and mining projects.
Zijin Mining increases its gold reserves with the acquisition of Continental Gold
Equally, the collaboration will reduce overreliance of the US on China on some of the minerals owing to the recent trade tensions. Recently one of the largest gold miners in china Zijin Mining Group (OTCMKTS: ZIJMF) announced an agreement to acquire Canadian miner Continental Gold (OTCMKTS: CGOOF). The company stated that the $1.33 billion acquisition would help it in increasing its gold reserves as well as boost cash flow and enhance profits. The move comes days after Newmont Goldcorp (NYSE: NEM) also sold its Red Lake gold mining complex to Australia's Evolution Mining Ltd for $375 million.
The Chinese company will pay $5.50 per share for the acquisition of Continental, which is a 13% premium of its closing price on Friday. Zijin wants to secure Continental's flagship Buritica gold project in Colombia. The area has gold reserves of around 165.47 tonnes as well as an inferred reserve measured and indicated at 187.24 tonnes.
Maverix enhances its royalty portfolio
Also, Kinross Gold (NYSE: KGC) has indicated that it is selling its royalty portfolio to Maverix Metals (NYSEAMERICAN: MMX) in cash and shares estimated at around $74 million. This deal includes 11.2 million shares in Maverix, as well as $25 million in cash. As a result, Kinross will have a 9.4% stake in the valuable metals royalty and streaming company.
With the transaction, Maverix will increase its portfolio of metal royalties and interest in various mining companies. Currently, the company has around 80 royalties and streams on various mining assets, which include 13 on producing projects. The deal also gives Kinross investor rights, which will allow it to take part in future equity financings.