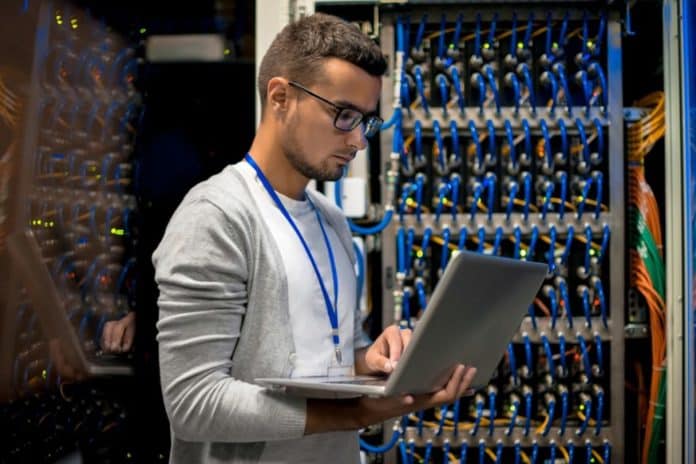 Canada faces an acute deficit of IT talent no thanks to headhunting schemes by top U.S. Silicon Valley tech giants. Reportedly, Canada needs to fill over 216,000 IT-related positions by 2021 and the ongoing brain drain to the U.S. is not making it any easier for the country.
The Global Talent Stream Program
One thing, however, that could be working in favor of Canada is the stiffened U.S. immigration policies under President Trump's administration. The U.S immigration department is making Canada look good in the eyes of prospective IT talents, especially with the launch of the Global Talent Stream program.
The Canadian government is doing everything within its powers to make the country attractive to potential workers that could fill the several positions mentioned. Through the Global Talent Stream program, prospective workers can get work permits in 10 business days. It is worth noting that the process previously took months and still does in other immigrant-unfriendly countries like the rivaling U.S.
The program has received overwhelming support from the countries tech stakeholders and applicants alike. Barely two years since the launch of the pilot program had the initiative seen over 4,000 skilled foreigners hired by over 1,000 high-tech companies operating in Canada. In March this year, the country announced that the program was now permanent based on the positive feedback it received from stakeholders.
To be enlisted in the program, employers must convince the vetting body through an elaborate plan that it undertakes to generate lasting economic effects for Canada among which are job creations and investment in training and talent development.
Nearly 21,000 jobs have been created for Canadians since the program's inception, including almost 3,500 paid cooperative positions. Employers have also contributed approximately $9.3 million for training and talent development.
Nancy Caron, Canada's Immigration spokesperson, said that "By facilitating the faster entry of top talent with unique skill sets and global experience, the goal is to help innovative companies in Canada grow, flourish and create more jobs for Canadians."
As reported by Indeed, interest for Canadian tech job posts by foreign workers has risen by nearly 15% from the previous 9% in 2015. The report further elaborates that foreign workers are drawn to more specialized posts like Software and engineering.
Toronto-based Global Skill Hub observed that before the government's announcement to make the Global Talent Stream program permanent, only 249 of overseas IT talents participated in its recruitment efforts. The figure climbed drastically to 2,370 after the March announcement.
Recruiting companies thoroughly screen prospective workers online prior to hiring them. On arrival to Canada, the new employees undergo orientation and insightful mentorship to ensure they fit in just right.
Among the tech companies that have benefited big time from the Global Talent Stream include;
Absolute Software (TSE:ABT)
This company deals in endpoint security and data risk management solutions. Absolute Software is progressing well in its field and requires more specialized talent to meet the growing demand for its services.
Pason Systems Inc. (TSE:PSI)
Pason System's technology for compiling and evaluating data from oil rigs are in huge demand. The company's growth can be witnessed in its recently announced quarterly earnings where it posted solid results. With a growing client portfolio, the need for specialized IT talent is inevitable.
Descartes Systems Group Inc (TSE:DSG)
Descartes Systems deals in developing industry-level logistics and supply chain management software. The global trend of digitizing supply chains puts the company's services at a huge demand.