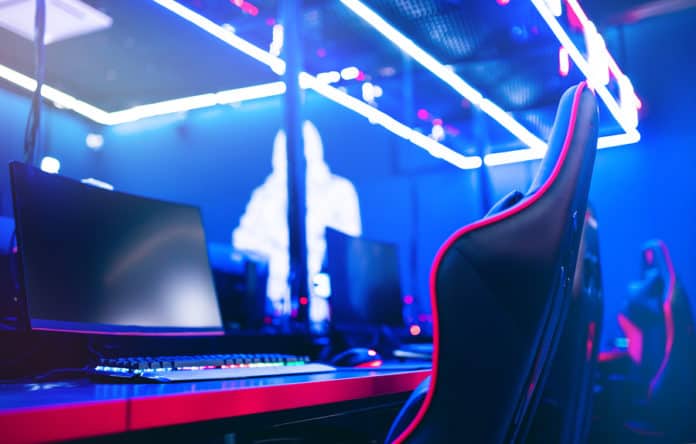 The eSports industry is one of the fast-growing industries in the world today having transitioned from just a hobby to a billion-dollar market. According to data Newzoo, an eSports analytics company viewership in Canada has increased tremendously with at least 1.5 million viewers watching eSports events every month.
The industry is huge and by the end of this year, global eSports revenue could hit $1.1 billion a CAGR of 26.7%. By 2022 revenue could be $1.8 billion drive mainly by advertising, media rights, sponsorship ticket sales, and merchandise. The industry has so much potential and already several Canadian esports companies are ready to cash in on the potential.
New Wave positioning itself to exploit industry opportunities
For Instance, New Wave Esports Corp (OTCMKTS: TRMD) has positioned itself well to benefit from this lucrative segment. The company has an equity stake in Even Matchup Gaming which will enable it to benefit from the most-viewed eSports segment. Even Matchup Gaming boasts of more than 25.8 million social impressions, over 5.5 million YouTube views as well as more than 1.8 million Twitch views. For instance, last year League of Legends had 347.4 million hours watch while Fortnite had 1.636 billion hours watched.
The company also has made some investments in teams and organizations that will allow it to benefit from sponsorship, ad and merchandise sales revenue. New Wave Esports recently invested in Tiidal Gaming which runs team Lazarus. Lazarus is one of the best earning teams globally and in this year's Fortnite World Cup it won $3.5 million.
Torque Esport to merge with Frankly and WinView
Similarly, Torque Esports Corp (OTCMKTS: MLLLD) has announced that it will merge with WinView Inc. and Frankly Inc. (OTCMKTS: FRNKF). This is a move aimed at strengt5hening their position by forming an integrated eSports, news, gaming, and sports platform. The merged company will be called Engine Media Holdings led by Torque CEO Darren Cox and Lou Schwartz the CEO of Frankly. Tom Rogers who is the Chairman of WinView and Frankly will be the Executive Chairman of ENGINE.
This move will enable the companies to capitalize on the shift of on-demand video and live television to focus on esports, sports, and news. As a result, these new elements will need new revenue sources and distribution considering subscription in satellite and cable bundle is declining.
Wondr Gaming acquires Rival.ai
Also eSports Acquisition fund Wondr Gaming has acquired eSports intelligence and AI startup Rival.ai. The Toronto based startup focuses on offering complete esports data and algorithms during live games to support betting platforms.
This is a strategic acquisition that will enable Wondr to focus on esports betting entities. There will be no changes in management and James Mifsud will continue as CEO while Bryan Yale will also remain as COO.
Cofounder of Wondr Gaming Mike Cotton indicated that they were thrilled to have completed their first acquisition. He added that they are in talks with various companies for their next acquisition. Cotton said that the company does not compete with other eSports companies but it is there to improve and complement their offerings.